Catherine Burnet: Let's make 2021 Scotland's 'year of transformation'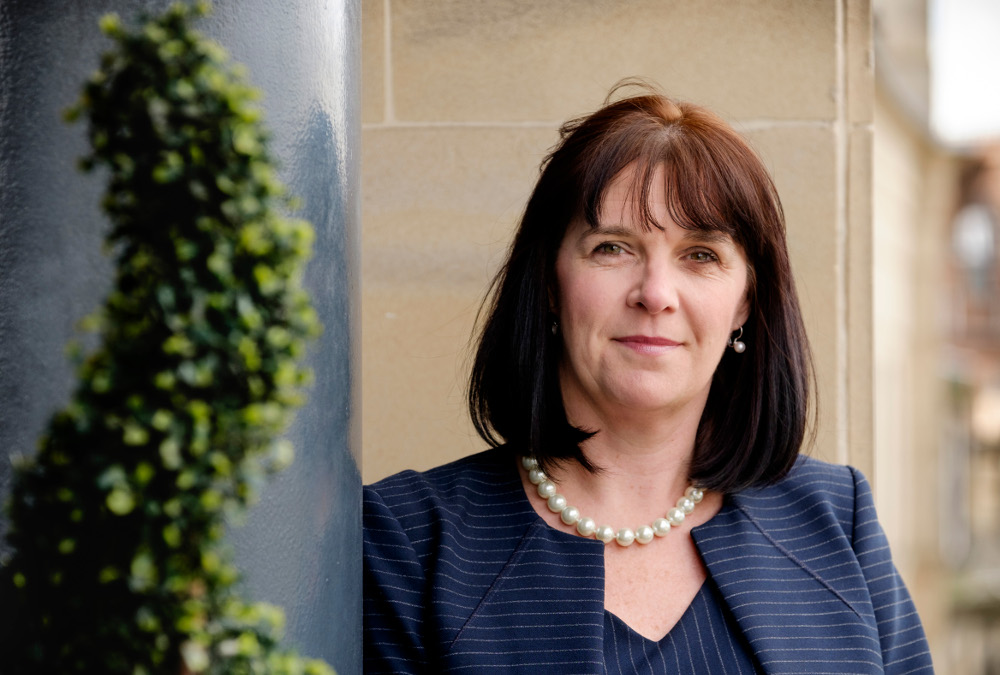 Catherine Burnet, KPMG's regional chair for Scotland, looks back at the challenges Scotland's faced in the last year, and what lies ahead.
In January 2020, none of us could have anticipated the overwhelming scale of economic and societal challenge that COVID-19 would create – it goes without saying that 'unprecedented' is the word of the year.
The arrival of vaccinations followed by a new year unquestionably gives rise to at least some optimism. However, there is no escaping the fact that Scotland's business world has paid a profound price in the pandemic, with no sector or community left unscathed. The additional unease over Brexit has simply added to the pressures that are piling on CEOs and business owners. For many companies, it isn't hyperbole to describe their challenges right now as a daily fight for survival.
---
---
As we prepare to enter 2021, it's understandable that many might struggle to find space for hope or optimism, but there is scope for some cautious confidence about our long-term prospects and an opportunity for business leaders to embrace the next twelve months as a period of economic transformation.
The arrival of COP26 in Glasgow next November should symbolise the culmination of a year in which both the UK and Scottish Government are accelerating the race to Net Zero. For Scotland's vitally important oil and gas sector it could raise concerns, but our most recent Oil & Gas survey, conducted in partnership with the Aberdeen & Grampian Chamber of Commerce, demonstrates that the industry is now embracing change. Of the energy companies we interviewed 69% told us they're either already actively involved in renewables and new clean energy projects, or are planning to in 2021. We're witnessing the beginnings of the 'green industrial revolution' political leaders have been keen to promote in recent weeks and months.
For other sectors, deep, long-term challenges have come to the fore in 2020. Retailers and hospitality businesses have borne the biggest brunt of the pandemic. It's resulted in large scale redundancies and the loss of some of the UK's best known brands. Our most recent data from the Scottish Retail Consortium and KPMG Retail Sales Monitor reveals November's takings for non-food retailers were down more than 20% year-on-year. There seems to be no end in sight for the pain the sector is facing.
Overall the cumulative impact of the pandemic combined with underlying challenges, shifts in consumer behaviour and working patterns has created a perfect storm for business and served as a critical reminder of the need to fix the fundamentals of Scotland's underperforming economy. 2021 must be the year in which we identify and place all of those challenges at the heart of our recovery and growth strategies.
The Scottish Productivity Index, produced by KPMG and the CBI, demonstrated exactly why there is an urgent need to identify and address some of the problems we faced pre-COVID-19. In almost all our key indicators, the country has failed to make any progress – slowing wage growth and preventing real, visible economic growth. However there are reasons to be optimistic about 2021 – with progress continuing in some areas, particularly across higher education and digital indicators.
Despite the profound challenges facing Scotland, I do firmly believe that we're on the cusp of recovery and potential radical and positive change. At KPMG, we've continued to focus on investment in our people and skills, with 171 promotions in Scotland in the last year, more than 600 professional exams passed in the last twelve months, and the hiring of 56 graduates across all areas of the Scottish business. Like every company, COVID-19 has had an impact, but it hasn't stopped us recognising that skills, investment in talent and a commitment to ensuring we remain productive are central to our strategy.
We all acknowledge that the next year will present obstacles to growth on an unprecedented scale, but by working together, for better, and recognising that the challenges are universal, we can tackle both the short-term and long-term issues head-on – from building back from COVID-19 to boosting productivity, and addressing climate risk with clearer, bolder strategies. In 2021, we have an opportunity to deliver more productive growth built on a strategy centred on wellbeing, skills and equity.