CBI Scotland: Support, skills and sustainability critical to recovery-focused budget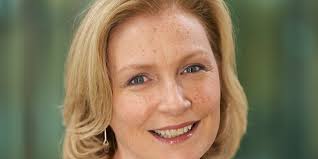 CBI Scotland has called on finance secretary Kate Forbes to prioritise support, skills and sustainability in the forthcoming Budget to kickstart economic recovery and avoid the risk of losing further months of stymied activity and uncertainty to the pandemic.
With the Scottish economy struggling with fragile growth even before COVID-19 hit, Scotland's leading business organisation has pinpointed the Scottish Budget as a key moment to focus attention back on economic priorities, including protecting jobs and livelihoods in the short term and kickstarting efforts to build back better from the pandemic.
With the COVID-19 pandemic having hit hard across the Scottish economy, from the immediately impacted hospitality, leisure and tourism sectors to wider supply chains and even higher education, CBI Scotland has identified a number of actions that can help get the economy back on track.
---
---
These include:
1. Cement short-term support for businesses to protect jobs:
Remove the business rates cliff edge facing firms by committing to no reinstatement of full rates in April 2021 for businesses currently exempt.
Evolve and escalate the scale of Covid grant schemes to reach businesses with speed and simplicity, particularly if government restrictions continue to hamstring activity.
Promote recovery by avoiding income tax rises that would discourage people from spending to support vital tourism, hospitality, and retail sectors.
2. Invest in people to give them the skills and support they need:
Radically scale-up existing upskilling and retraining initiatives such as the Flexible Workforce Development Fund and the Scottish Funding Council's upskilling fund.
Commit to a long-term role for the National Transition Training Fund to support people to move from vulnerable roles into growth sectors.
With COVID-19 and rapid technological change both significantly altering the way we live and work, deliver greater funding flexibility for further and higher education to respond to industry needs of the future.
3. Prioritise immediate actions that will set us on the path to a net zero economy:
Fast-track funding and planning for a rapid expansion and acceleration of electric vehicle charging infrastructure.
Use incentives and leverage the business rates system to accelerate the decarbonisation of all domestic and commercial buildings.
Connect Land and Buildings Transaction Tax to domestic energy efficiency to incentivise new home buyers.
Full recommendations are listed in the full letter to the finance secretary.
Tracy Black, CBI Scotland director, said: "With Covid transmission rates at worryingly high levels, the country in severe lockdown and a new more virulent strains of the virus to contend with, it can feel as though we're caught in the eye of a storm. Many companies across Scotland remain in a precarious position and, alongside public health, protecting jobs and livelihoods has to be a primary focus.
"But the immediate challenge must not prevent us from investing in the future. We need to start laying the foundations for recovery now and putting in place a clear plan for building back better from the pandemic. Unlocking the private sector is pivotal to kickstarting recovery and limiting the lasting economic damage done by COVID-19. That's why we need to create a stable, competitive, pro-business environment where firms can grow, recruit and invest with confidence."
She added: "CBI Scotland argues that a budget focused on support, skills and sustainability can bolster Scotland's short and long-term economic prospects. That means protecting the companies that will deliver growth, investing properly in our workforce and building a net zero economy that not only delivers a better environmental future, but an economic one too. Sustainability can be a competitive advantage for Scotland for years to come and deliver a real jobs boost at a time when we need it most."