Dee Ward elected chair of Scottish Land & Estates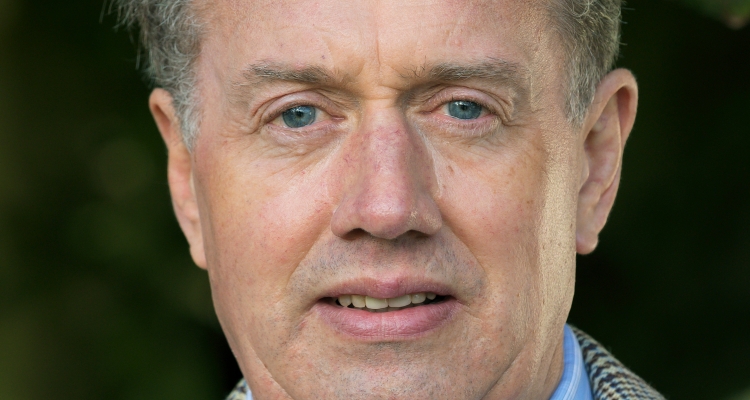 Rural business organisation Scottish Land & Estates (SLE) has named Dee Ward, the owner of Rottal Estate, as its new chair.
Mr Ward succeeds Mark Tennant, who has held the position since April 2020.
Rottal Estate, a sprawling 8,000-acre property nestled in the Angus Glens, exhibits a balance between land use and business interests. The estate runs a diverse range of activities, from farming, grouse shooting, and deer stalking to hydro-electric and biomass energy generation, underpinned by a philosophy of land sharing. The estate has also grown into a popular wedding and events venue.
---
---
Mr Ward has made a significant impact in the realm of conservation during his tenure, leading initiatives such as the restoration of rivers and water margins, riparian planting, and flood mitigation.
Serving as vice chair (policy) of Scottish Land & Estates for the past three years, Mr Ward is also chair of Wildlife Estates Scotland, an initiative that aims to promote the best habitat and wildlife management practices, build recognition and raise standards through an objective accreditation system.
Mr Ward said: "Huge change is on the horizon for rural Scotland but there are challenges and opportunities which I'm certain that farms and estates are well-placed to respond to.
"At my own estate at Rottal, we are trying to create the correct balance between a traditional sporting estate, food production, wildlife, biodiversity, habitat restoration and improvement, community engagement and responsible access. It's often a hard balance to strike and is probably a good analogy for the balancing act that rural businesses across Scotland currently face."
He continued: "As an organisation, our members face multiple simultaneous challenges such as land reform, licensing of moorland management, uncertainty over the detail of the next generation farming subsidies, new regulation of both long and short-term housing and accommodation – and that's without the change brought about by the pandemic and Brexit. There's a lot to think about.
"We know the huge value that rural businesses including farms and estates provide to Scotland's wellbeing economy and we are rightly viewed by government agencies as trusted delivery partners. That said, we continue to see some politicians disregard evidence-led policymaking, as highlighted by the recent changes to tenancy legislation. It is a real challenge, particularly for rural Scotland when what happens in urban areas tends to dominate the agenda.
"We want to continue working positively with government in the years to come as delivery partners on so much of what they seek to achieve, but we will also, when need be, counter the many examples of badly drafted legislation that have come to the fore."
His appointment follows the recent publication of research commissioned by the SLE from BiGGAR Economics. This study underscores the vital role estates play in Scotland's wellbeing economy, generating an estimated £2.4 billion GVA per year and supporting around 57,300 jobs, equating to about one in ten rural jobs.
Rural estates, as the research suggests, are integral to Scotland's economy. They house around 13,000 families and provide land for 14,000 rural businesses while attracting an estimated 5.4 million Scottish residents annually to enjoy natural landscapes.
Mr Ward added: "Rural estates were described in the recent BiGGAR Economics research as 'anchors' of the rural economy, contributing heavily towards seven of the 11 outcomes that the Scottish Government has set in progress towards Scotland's wellbeing economy.
"The Scottish Government is supportive of the findings of the research and recognises the private investment made by estates that allows government to deliver on its priorities.
"Estates can deliver because they operate at scale – and this is particularly important in the race to net zero and we will look to help shape meaningful policy and legislation which will enable rural Scotland to thrive and continue to deliver for the benefit for the whole of Scotland We are fully supportive of the need for different types of landownership – private, public, community and charitable – but would urge decision-makers to think about the far-reaching consequences of the latest land reform proposals on the environment, employment and communities."