Deloitte: Investor support for FTSE 100 CEO pay rebounds despite return to pre-pandemic levels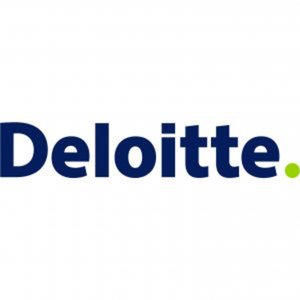 The median FTSE 100 CEO package for 2021 returned to pre-pandemic levels at £3.62 million, according to a preview of Deloitte's 2022 AGM season report.
The research found that while total pay rebounded following 2020, it has stayed below the peak level seen in recent years - a high of £4.04m in 2017.
In 2020, median FTSE 100 CEO total pay fell for a fourth consecutive year to £2.78m. This followed voluntary pay cuts at the outset of the COVID-19 pandemic, significantly reduced annual bonus payouts, and companies heeding investor pressure to align executive pensions with rates available to the wider workforce.
The revival of higher CEO pay packages in 2021 can be attributed to a rebound in annual bonuses and long-term incentive out-turns. The median annual bonus payout was 89% of the maximum award in 2021. Median long-term incentive vesting levels - the extent to which performance conditions are achieved under long term incentive plans – were 59% of the maximum. During 2021, the FTSE 100 index rallied by over 14%, recovering to levels seen prior to the COVID-19 pandemic.
---
---
The 2022 AGM season has seen high levels of investor support for directors' remuneration reports to date. The proportion of FTSE 100 companies receiving 'low votes' (less than 80% in favour) on their annual remuneration report, has fallen to 6% from 13% in 2021, with median support of 94% of votes in favour of the annual remuneration report.
Stephen Cahill, vice chairman at Deloitte, said: "UK listed companies are subject to the highest remuneration governance standards globally, and the UK has not followed countries like the US in terms of executive pay inflation in recent years. In general, we have seen investors and proxy agencies supportive of pay decisions in 2021.
"With rising cost of living and an uncertain geopolitical environment, the year ahead could be more challenging.
"Investors will rightly hold companies to account where performance does not justify pay outs or where executives are seen to be insulated from the wider employee experience. Balancing fairness and competitiveness will play a part in the long-term success of London's capital markets."
In 2023, the majority of FTSE 100 companies are expected to seek a triannual binding vote on the remuneration policy, 17 FTSE 100 companies have put a new remuneration policy to a shareholder vote in 2022 to date, with four companies receiving less than 80% votes in favour. This included large multinationals increasing incentive opportunities to remain competitive in a global talent market.
Of the FTSE 100 companies, 11 have put a voluntary 'say on climate' resolution to shareholder vote in 2022 to date. Five companies received under 90% of votes in favour of their climate actions and disclosures.
Over 90% of FTSE 100 companies now incorporate ESG measures into their incentive plans. Following COP26 and mandatory TCFD reporting for premium listed companies, over 50% of companies include carbon emissions reduction metrics under the annual bonus or long-term incentive, typically linked to Scope 1 and 2 emissions.
Stephen Cahill added: "Investors are increasingly engaging with UK businesses on their climate ambitions, with a focus on alignment with Paris Agreement goals and the quality of their disclosures. Where ESG measures are linked to pay, investors are raising the bar in terms of the transparency and stretch of targets to ensure pay reflects genuine progress in this area."