Deloitte to purchase business and assets of Reformis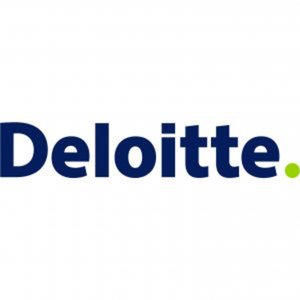 Deloitte has announced its intention to purchase the business and assets of Reformis, a specialist investment management technology and data firm.
Founded in 2003, Reformis, a global business with approximately 90 employees, provides technology, business and change management consultancy services to clients in the investment and wealth management industry. Headquartered in the UK with offices in Australia and the United States, Reformis is a specialist in providing and implementing data and technology solutions to the investment and wealth management market.
Upon completion, the combination of Reformis' expertise with Deloitte's existing capabilities and scale will be an important move towards offering investment management clients a broader range of technology-enabled services. Deloitte plans to invest and grow Reformis' offering significantly, including doubling its headcount over the next five years and creating new roles in the UK in London, Scotland and Northern Ireland.
Tony Gaughan, vice chair and investment management EMEA co-leader at Deloitte, commented: "Technology and data have never been more important for the investment management and wealth industry. It is an area that is growing at exceptional pace, with our clients continuing to increase in size and complexity in what is a highly regulated environment with rapidly evolving customer expectations.
---
---
"Reformis' highly experienced team of experts have a track-record of delivering impressive technology and data implementation projects in the investment management industry. It is this experience that will complement our existing capabilities in a way that is critical to meeting our clients' needs."
Following completion, it is expected that Reformis' chief executive officer, Brian Woodham and chair, Paul McPhater, will become partners. Reformis' people in the UK, Australia and United States workforce will integrate into Deloitte's consulting practices in those markets upon completion.
Brian Woodham, Reformis' chief executive officer, added: "This is an exciting time for Reformis as we build on our achievements from the past 19 years. In that time, we have helped clients achieve their investment and wealth management business goals by advising, designing, and delivering data-led solutions globally: covering strategic, technical, operational, and change programmes.
"The future combination of our business and people with the exceptional team at Deloitte and benefitting from Deloitte's global network will ensure that we are able to provide a very compelling offering across the investment management market. After completion we will be able to deliver new solutions for our customers through Deloitte's wider set of capabilities, such as cyber security and systems testing technology."
Anne-Marie Malley, managing partner for consulting at Deloitte, concluded: "This transaction demonstrates our confidence and willingness to invest where there is clear market demand. It is an important step for our investment management team and our consulting business as we expand our capabilities for our clients. The depth of talent from Reformis with the breadth of Deloitte's capability will enable us to offer our investment management clients an even broader range of expertise."