Deloitte: Working women face high levels of burnout despite rise in hybrid working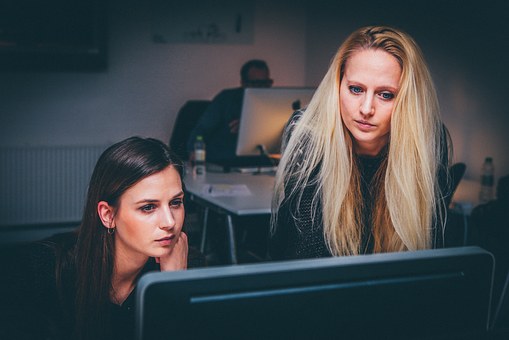 Widespread burnout and lack of flexible work continue to hinder working women's career progress, according to a new Deloitte Global report.
Deloitte Global conducted a survey of 5,000 women in 10 countries, including 500 working women in the UK, to understand the impact the COVID-19 pandemic has had on women's personal and professional lives.
Stress, burnout, and limited chances to advance are driving women away from their employers.
The UK survey revealed a decline in women's mental wellbeing: 47% of women say their stress levels are higher than they were a year ago, while almost half (46%) feel burned out and 47% say their mental health is 'poor' or 'very poor'.
---
---
The research also found that 30% have taken time off work because of mental health concerns, yet only 45% feel comfortable talking about these concerns in the workplace. Compared to the UK and global average, the proportion of burnout is greater amongst younger women and women in ethnic minority groups (58%/51%).
Women are also more likely to be looking for a new role than they were a year ago. 47% want to leave their employer in the next two years and only 9% plan to stay with their current employer for more than five years. Reasons for leaving include burnout (39%), no opportunities to advance (20%), and poor work/life balance (17%). Over a quarter (28%) rate their job satisfaction and motivation as poor or very poor and 43% feel less optimistic about their career opportunities compared to a year ago.
Jackie Henry, managing partner for people and purpose at Deloitte UK, said: "These findings are alarming and the number of women reporting increased stress and burnout is of significant concern. It is clear that employers are struggling to address the issue with burnout being the top driver for those women currently looking for new employment. The findings of this research show the importance of actions beyond policy—those that truly address and embed wellbeing, flexibility, and a respectful and inclusive 'everyday culture'."
A total of 56% of women have experienced harassment and microaggressions over the past year at work, an increase since the 2021 report (52%). Only a small proportion of these behaviours are reported (33%) and women still fear reprisals for speaking up: 26% did not think they would be taken seriously and 16% were concerned the behaviour would get worse. Women from ethnic minorities are more likely to experience non inclusive behaviours, such as someone taking credit for their idea (14% vs 10%) and repeated disparaging comments about their gender (9% vs 3%).
Many organisations have introduced flexible and hybrid work models, although many women report they have yet to feel the benefits of these new ways of working. Only 37% of women say their employers offer flexible working policies, and when asked about policies introduced by their organisation during the pandemic, only 23% mentioned flexibility around where and when they work. 95% of respondents believe that requesting flexible working will affect their likelihood of promotion.
Women who have changed their working hours since the start of the pandemic or work part time are much more likely than those who haven't changed their hours to feel burned out, stressed, less optimistic about their career prospects, and less comfortable talking about mental health in the workplace. 66% of women who have changed their working hours say their stress levels are higher than a year ago, compared to 22% who have not changed their working hours.
The implementation of hybrid work has presented additional challenges. This year's survey also found that women who work in a hybrid way are significantly more likely to report experiencing microaggressions (66%) than those who work mainly in their workplace (29%) or in a remote way (45%).
A total of 52% of women who work in hybrid environments feel they have been excluded from important meetings, and 42% say they do not have enough exposure to leaders, a critical component of sponsorship and career progression. Worryingly, hybrid work appears to not be delivering the predictability that women with caring responsibilities may need, with only 34% saying their employer has set clear expectations when it comes to how and where they are expected to work.
Jackie Henry added: "Many employers have implemented new ways of working designed to improve flexibility, but this research shows that the new arrangements run the risk of excluding the very people who could most benefit from them, with the majority of the women we polled having experienced exclusion when working in a hybrid environment. Demonstrating the need for organisations to listen to their people. Building and maintaining a truly inclusive culture should be at the forefront of every corporate agenda. People need to feel like they belong and their different backgrounds and individual circumstances are respected.
"Organisations need to address burnout, make mental wellbeing a priority, and approach hybrid working with inclusive and flexible policies that actually work for women. There is a unique opportunity to build upon the progress already made to ensure women of all backgrounds can thrive in an equal and inclusive workplace."