Eilidh Mactier: Diversification may shape future of retailers and restaurants
Eilidh Mactier, real estate associate at law firm CMS, details how diversification may shape the future of retailers and restaurants in Scotland after the coronavirus pandemic.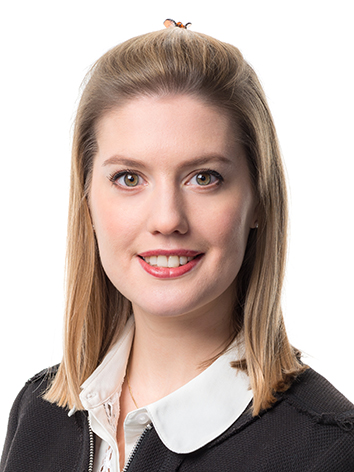 Retailers and restaurants have been among the businesses hardest hit by the impact of COVID-19. The March 2020 SRC-KPMG retail sales monitor reported that Scotland recorded its worst-ever retail sales figures since monthly monitoring began in 1999, with total sales dropping by 13% in comparison with March 2019.
While we cannot underestimate the impact that this is having on so many across the sector, some food and drink operators have devised innovative ways aimed at getting through the worst of the lockdown. This includes a number of restaurants and cafés which have significantly changed their business models in an attempt to keep themselves going.
---
---
Six by Nico restaurants, which have premises in Glasgow and Edinburgh, have launched their Home by Nico service where a four course meal is delivered to customers' doors. Meanwhile Gilmartin's Bakery in East Ayrshire have converted their café into a delivery service, bringing bulk groceries that would have been otherwise used by restaurants to households across their local area. Glasgow-based biscuit baker Twisted Empire have managed a successful small scale crowdfunding where people donated the price of a coffee to help them diversify into home delivery. They are now sending out ingredients for empire biscuits for customers to make within their own homes, aligned to the lockdown trend for home baking.
Other types of retailers are also proving agile while consumers are unable to do their normal purchasing trips. Mud Urban Florists, for example, have continued to deliver from their outlets in Edinburgh and Glasgow and have also switched from fresh to dried flowers which have a significantly longer shelf life. Even online retailers such as Bellshill-based Homefresh Foods have altered their business operations. They've moved from solely supplying restaurants and are now doing deliveries of vegetable boxes direct to consumers.
As the stay at home rules continue, there are also numerous examples of gyms and hairdressers moving much of their business online to provide 'at home' classes, sessions and tips for their clientele. Customers have welcomed the efforts of these businesses to maintain personal connections, which operators hope will enhance customer loyalty post-lockdown.
While such innovation and diversification is welcome, it is important to acknowledge that the majority of the retail and hospitality sector is under severe pressure. Business was hugely challenging before coronavirus for many, and it's now verging on impossible for some.
Government support in the form of the furlough scheme and rates relief will provide some respite but this will not go far enough for many businesses. The UK Government's bounce back loans scheme, launched this week, will further help to ease the pressure during the economic shutdown and support small businesses to get back on their feet. As part of this scheme, small businesses, including hairdressers, coffee shops and florists, can borrow between £2,000 and £50,000 from a network of lenders, with the loan being 100% backed by government guarantee.
Government grants for qualifying retail, hospitality and leisure businesses will also help but there are imbalances between what is on offer to businesses in Scotland compared to those south of the border. In England and Wales, companies running chains of shops, bars or restaurants can apply for a £25,000 grant for each property they have, but in Scotland this is limited to only one grant per company, regardless of how many premises they operate.
While the Scottish Government has now committed a further £120m to its scheme, which will allow companies to apply for a further 75% grant on all additional properties, this is unlikely to be sufficient to help all those affected, and some of those whose businesses were already struggling before the lockdown may find it impossible to continue trading.
For many operators who have quickly adapted their business models, such diversification will only serve as a means of helping to cover fixed costs and maintaining brand awareness during the lockdown, rather than a long-term solution.
For some, however, diversification has demonstrated that there is a strong market for alternative products and services which can be delivered in a different manner.
The real success of this diversification will be put to the test once restrictions are lifted. Can these businesses establish a niche and maintain customer loyalty with their new products and services or will they need or want to revert straight back to their traditional offerings? Whatever the outcome, it's encouraging to see an innovative approach is getting some retail, hospitality and leisure businesses through the worst of the COVID-19 restrictions.
Read all of our articles relating to COVID-19 here.