Excluded smaller firms set to get new COVID-19 grant help
The Scottish Government has announced that coronavirus financial help will be expanded to include businesses that share properties, such as indoor markets, and for firms that aren't on the rates system, such as some bed and breakfasts.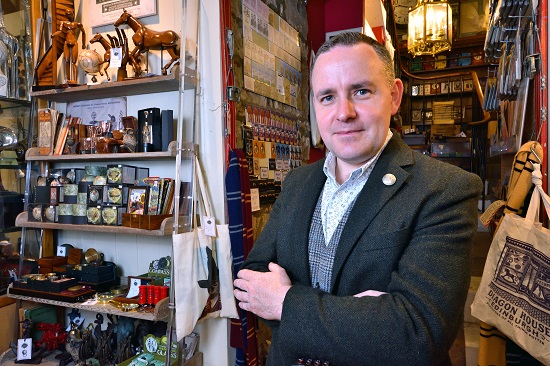 The Federation of Small Businesses (FSB) – who led calls for this change – warmly welcomed the move, which was confirmed in a statement to the Scottish Parliament by cabinet secretary for the economy Fiona Hyslop.
Additional details about the change to the grant funding will be released later this week.
Andrew McRae, FSB's Scotland policy chair, said: "All over Scotland, many independent businesses have found themselves in the desperate position of being excluded from coronavirus financial support because of the type of property from which they operate. And many of these firms faced the same ongoing costs as those entitled to help.
"After FSB raised these issues, it looks like Ministers have recognised this injustice and have taken the right steps. While we need to understand the detail, they sound like savvy changes that could provide real support for many independent firms in their hour of need. However, this help needs to be distributed quickly before these businesses run out of road."
The Scottish Government also published new workplace guidance for the retail and manufacturing sector about the steps operators in these sectors will need to take before re-opening.
Andrew McRae said: "It is good to see the Scottish Government get this documentation out the door, not least because many firms want to begin to prepare to re-open. At every turn policymakers need to get practical, accessible guidance to firms at the earliest possible point."
Read all of our articles relating to COVID-19 here.