Finance firms feature in Stonewall's top 100 employers 2020 list
Stonewall has released its Top 100 Employers 2020 listing with financial organisations featuring making the cut.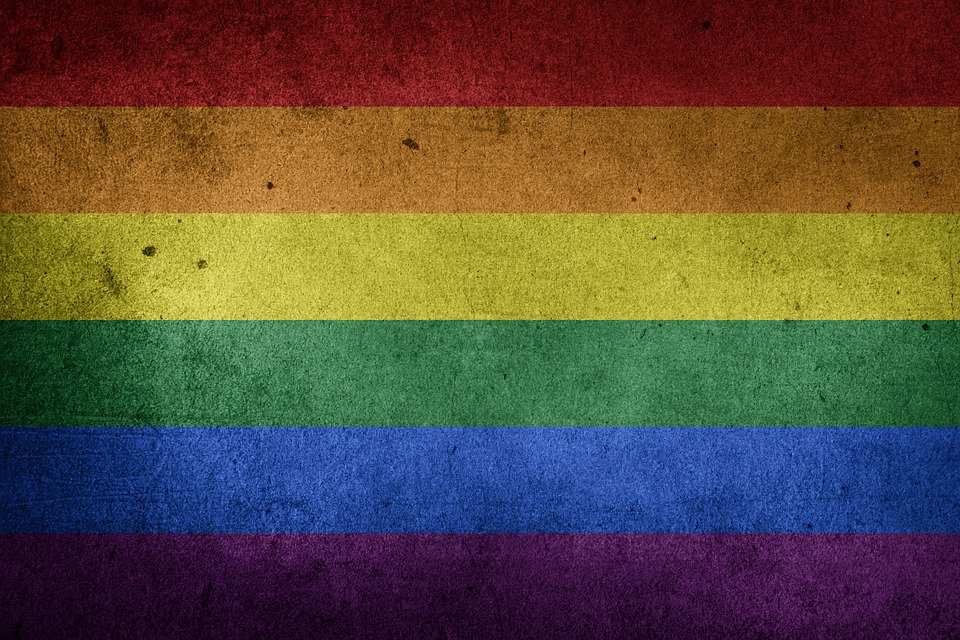 The Index, representing an annual audit of LGBT+ inclusive workplaces and services across the UK, recognises organisations that have sought to create an accepting environment for all LGBT+ people.
American multinational investment bank Citi came in at number 7 in the listing, with Skills Development Scotland ranking at joint 12th with US multinational law firm Baker McKenzie and London law firm Travers Smith also sharing the spot.
---
---
Bank of America stands at number 28, with Barclays following closely behind in joint 30th place with the Department for International Trade.
Ranking at number 35 is the Financial Ombudsman Service, with insurance tycoon Aviva standing ten spots behind at number 45. KPMG ranked in at number 49 with the Financial Conduct Authority standing at number 59.
Taking the top spot on the list is Newcastle City Council, marking the first time a local authority has been named as the best LGBT employer in the entire 16 years in which the list has been published. Sunderland- based housing association Gentoo Group is runner-up in the list, with Cheshire Fire and Rescue Service coming third, law firm Pinsent Masons fourth and the Ministry of Justice at number five.
Commenting on the results, Skills Development Scotland director of HR, Carolyn Anderson, said: "We are absolutely delighted to be recognised for the second year as one of Scotland's best-performing employers for lesbian, gay, bi and trans employees.
"As an employer, we are fully committed to empowering everyone to be themselves in the SDS workplace. We all benefit from a diversity of perspective which enables us all to thrive in a positive culture of dignity and mutual respect."
Caroline Wayman, chief executive and chief ombudsman at the Financial Ombudsman Service, said: "We are delighted to be recognised as a Stonewall Top 100 organisation. To be placed 35th out of over 500 employers is a testament to the enthusiasm of our people, our firm commitment to diversity and inclusion and the excellent work of our employee network, OutRight, which I'm very proud to note has been recognised as 'highly commended' in the 2020 Index.
"This year, OutRight has worked hard to improve engagement with other employee networks, offering a range of intersectional events that recognise that our employees have many identities.
"These results are the product of lots of hard work. We're particularly proud of the gender identity training we've developed over the past year, as well as our work on improving the journey for LGBT+ customers through our complaint resolution process.
"We look forward to building on these fantastic results and continuing to support our LGBT+ staff, customers, and the communities we serve."
Andrew Bailey, chief executive of the FCA, said: "'We are proud to, again, be part of Stonewall's Top 100 LGBT+ friendly employers. This recognition sends a strong signal to industry, consumers and other external stakeholders about our commitment to diversity and inclusion."
Angela Darlington, Aviva CEO UK Life, added: "It is brilliant Aviva is back in the top 50 Stonewall Workplace Equality Index and recognised as a top trans employer. Participating in this respected workplace index is invaluable as it helps us benchmark, measure progress and show us when we need to do more for LGBT+ equality."
Now in its sixteenth year, Stonewall's Workplace Equality Index spans a diverse range of sectors, including education, healthcare, retail and government, with the best employers taking action to make a tangible difference to the lives of LGBT+ people.
Sanjay Sood-Smith, Stonewall's executive director of workplace and community programmes, said: "We are delighted to name SDS as one of our Top 100 Employers this year. All the organisations in this year's Top 100 Employer's list are playing a huge role in improving the lives of LGBT people and should be very proud of their work."
Jacqui McDonald, diversity & inclusion lead for Barclays Scotland, added: "Being named as a Stonewall top employer year after year, is something that we are incredibly proud of. We've worked hard as a business and through our colleague networks to ensure Barclays is a place where everyone is included and that colleagues are supported to bring their whole self to work."