Four Scottish scale-ups selected to join world-first net zero programme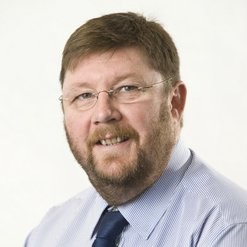 Edinburgh-based Boxergy, Ember Core, Reath, and Topolytics have been selected to join Tech Nation's Net Zero programme.
The programme has been designed to support 30 of the UK's most promising scale-ups that are contributing to the UK reaching its goal of net zero greenhouse gas emissions by 2050.
Boxergy is a clean energy company, Ember Core is the world's first 100% electricity bus operator, Reath is a waste management company and Topolytics is a data analytics firm.
---
---
In a new report, published today, Tech Nation found that the UK leads Europe for the number of Net Zero companies, at 323 compared to 207 in France (35% less) and 150 in Germany (53% less). Furthermore, 37% of UK Net Zero companies are at an early stage of growth, showing an impressive pipeline for the sector.
The government-backed initiative is the first of its kind, designed to accelerate the growth of the UK's most promising Net Zero scaleups. Sessions will include quantifying sustainability, navigating the regulatory landscape, and how to internationalise a Net Zero business. The programme comes at a critical moment, with Covid-19 highlighting the key role played by technology in aiding a green recovery to the crisis and the importance of building a sustainable future.
The programme is supported by partners BNP Paribas, who bring their expertise to scaling up climate action. The partnership will support the collective mobilisation of clean tech solutions, which are a vital part of accelerating the transition to a low carbon economy. Companies selected to join were assessed through a rigorous judging process.
Jim Laidlaw, founder & CEO, Boxergy, commented: "Boxergy are pumped to be working with the Tech Nation team. With their help we will ignite our game changing heat technology and deliver Net Zero homes of the future."
Keith Bradbury, co-founder, Ember Core, said: "We're at a pivotal moment in the global transition to net zero, and being part of a focused initiative that helps drive this ambition forward is a real privilege. This topic needs to be on everyone's radar so having the weight of Tech Nation behind it will hopefully raise the issue and accelerate tech-led solutions to solving the problem."
Emily Rogers, co-founder, Reath, added: "We agree that the tech sector has a vital role to play in tackling the climate crisis. The collaborative tools Reath are building will enable companies to integrate and reuse data effectively into their own systems. The opportunities for impact are endless. Data builds a foundation on which to make informed and innovative decisions, many of which resonate for decades."
Michael Groves, founder & CEO, Topolytics, said: "I love being an entrepreneur. Creating value from scratch - there is nothing better. While it does have its challenges, recognition from a credible organisation like Tech Nation is important. Having access to the network of skills and experience through the Net Zero Programme is vital nourishment!"