Tech Nation reveals Scotland's five top early-stage tech companies
Tech Nation has announced the five Scottish regional winners of its Rising Stars 3.0 competition.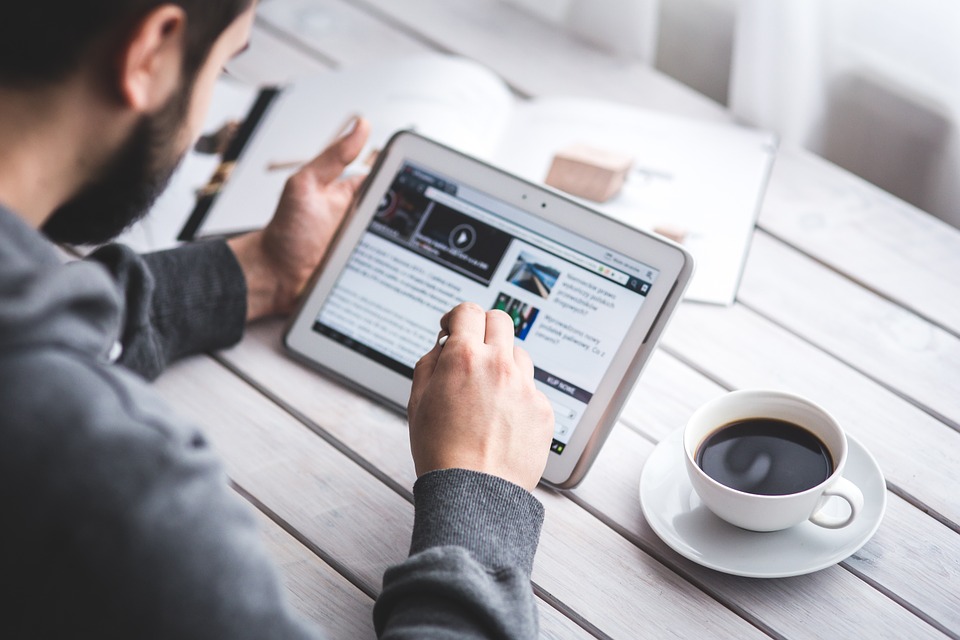 In its third year, Rising Stars 3.0 is the UK's only national competition for innovative, early-stage tech companies, designed to showcase the best in the country and to help companies on their growth journey.
The five regional winners for each region and nation across the UK have been selected by a panel of industry experts, and are regarded as tech leaders within their respective regions. These companies will now compete nationally for the chance to be named as one of Tech Nation's 10 Rising Stars 3.0. The Rising Stars will be revealed in February 2021.
---
---
Tech Nation's Rising Stars are on track to become the world leading tech companies of tomorrow, using technology to tackle the world's greatest challenges.
The competition provides the opportunity for the best of the nation's early-stage scaleups to meet leading investors, influencers and corporates.
Three of the five regional winners in Scotland hail from the healthtech sector, which represents the largest tech sub-sector in the Rising Stars competition this year - 13% of all companies come from this sector. This reflects the strength of UK healthtech.
Healthtech is now the second biggest sub-set of UK tech after fintech, and has attracted £6.2bn in global venture capital over the past five years. Established healthtech unicorns include Babylon, Healthy.io and Healx.
The Five Scottish Regional Winners are:
Frog Systems (Glasgow, Healthtech & Biotech & Life Sciences) Founder: Phil Worms
LiberEat (Aberdeen, Healthtech & Biotech & Life Sciences) Founders: Barry Leaper, Louise Cahill
Playerdata (Edinburgh, Healthtech & Biotech & Life Sciences) Founders: Sukrit (Roy) Hotrabhvanon and Hayden Ball
Trickle (Edinburgh, HRtech) Founders: Paul Reid, Ross Dempster and Joe Brock
Valla (Edinburgh, Lawtech) Founders: Dr. Kate Ho, Danae Shell
Phil Worms, CEO of Frog Systems, commented: "We're delighted to have been recognised by Rising Stars as it provides us with an exciting platform on which to build our profile as we look to market and scale the business. Perhaps, more importantly, it gives us the opportunity to explain why we believe, now more than ever, that everyone should have access to stories of hope and encouragement. For those struggling with life's challenges, it is vital to know that you are not alone, that help is available and that others who have experienced similar journeys have come through them."
Barry Leaper, managing director of Libereat, added: "We're delighted to be one of the Scottish regional winners. As a company we've made really strong progress this year despite the tough environment and this is great news to finish the year with"
Roy Hotrabhvanon, CEO of PlayerData, said: "We're very proud to be named a regional winner for Scotland. With goals to expand across the UK and beyond, it's great to be recognised as one of Tech Nation's Rising Stars."
Paul Reid, CEO and founder of Trickle, added: "We are absolutely delighted to have been chosen as a Rising Stars Scotland Regional Winner. This is a great testament not only to the impact that Trickle is making as a growth company in the tech for good space, but it's also a great reflection of our team's dedication and passion to bring positive and impactful change to the best asset an organisation can have, its people."
Danae Shell, co-founder and CEO of Valla, commented: "There are so many fantastic Scottish startups in our community, so it's a real honour for Valla to be selected as a regional winner for Scotland. We're launching our decision support tool for employment lawyers in early 2021, and Kate and I are so delighted to have Tech Nation behind us as we work to make legal decisions fairer and faster for everyone"