ICAEW to bank £14.4m KPMG fine over role in Carillion collapse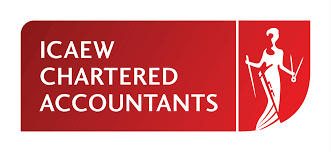 The Institute of Chartered Accountants in England and Wales (ICAEW) is set to receive the entire £14.4 million fine imposed on KPMG last week for its role in the Carillion scandal.
Last week, Scottish Financial News reported that KPMG was set to be fined after a Financial Reporting Council (FRC) tribunal found that its auditors deliberately misled regulators during routine inspections of its audit of the collapsed government contractor.
Critics have voiced concerns that the move is another example of the trade body profiting from the misconduct of members, while victims of accountancy scandals receive nothing.
Lord Lee of Trafford, a fellow of the institute and a critic of its behaviour over the Silentnight fine, told The Times: "This is another great lottery win for the institute. As with Silentnight, it will trigger a debate about how the money should be apportioned. Understandably, Carillion creditors and shareholders will be miffed if nothing comes to them."
---
---
The ICAEW will have received around £49.4m of fines in recent years once it obtains the Carillon-related penalty, under a system known as the accountancy scheme.
Under the accountancy scheme, professional bodies used to pay the initial investigation costs into alleged misconduct and were allowed to retain ensuing fines as an offset. However, the swelling size of fines means that the body can now make substantial profits.
The payment comes three months after institute members raised concerns when it banked a separate fine of £13.5m, also imposed on KPMG, for its role in the insolvency of Silentnight. The ICAEW resisted pressure to hand over the money to the mattress company's pension fund.
KPMG declined to comment on the destination of its latest fine.