ITWORX moves into employee ownership
Aberdeen-based IT provider ITWORX has announced its transition to employee ownership, with 17 staff given a stake in the business.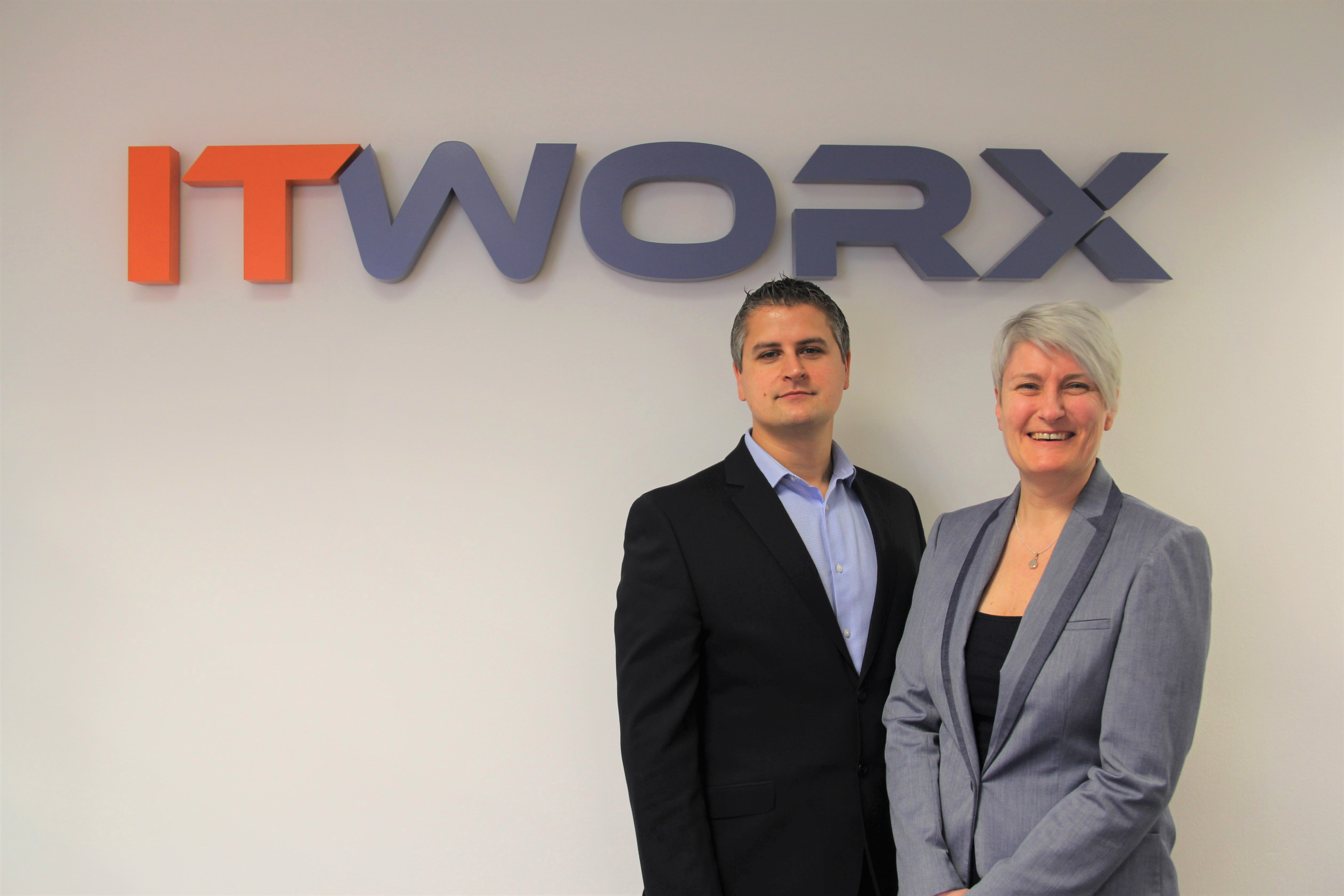 Established in 2010 by Philip Mowatt and Jill Ross, ITWORX provides tailored IT and communications services and solutions to a range of clients. The firm is headquartered in Aberdeen and has recently expanded into Dundee and Angus, however many of its clients have a global footprint.
With 50 years of combined experience, a host of prestigious awards, and a customer retention rate of 98%, ITWORX prides itself on providing an exceptional quality of service. Last year, the firm turned over £2.6m.
---
---
As ITWORX approached its tenth birthday, the firm's founders wanted to mark this milestone while looking ahead to the firm's next chapter. An adviser at Business Gateway had previously mentioned employee ownership and its benefits, and they decided to explore the option further.
Mr Ross said: "Ten years into ITWORX's journey, we were in a great position – financially stable with a solid client base and a skilled and dedicated team. Looking ahead to the next decade, we wanted to use this strong position to reinvent some aspects of the company that would bring about long-term benefits."
It was with this in mind that Jill and Philip began to seriously consider employee ownership. They were put in touch with Co-operative Development Scotland, the arm of Scotland's enterprise agencies that supports company growth through collaborative and employee ownership business models. After learning more from an adviser and undergoing a feasibility study, they concluded that employee ownership would bring a number of lasting benefits to ITWORX.
Ms Ross continued: "It can be difficult to stand out in the IT market – the offering is largely the same across the board when it comes to the practical service, therefore with ourselves it's more about the people and relationships. It's easy to talk up your company's values in these areas, but being employee-owned demonstrates that commitment.
"Our staff are key to our success, and some of the senior employees have been with us for a very long time so handing the company over to them shows them they are valued. It also offers peace of mind about the company's future as there is no risk of the company being absorbed by a competitor further down the line. Our clients know we are here for the long haul with an engaged, incentivised team, and we look forward to continuing those relationships for many years to come."
She added: "We also hope the structure will help attract and retain new talent. Young talent is so important, especially in an ever-evolving industry like IT. There is a wide range of expertise at all ages and levels within the company that we listen to and learn from, and again, by giving the team a say in how the business is run, they know their skills and contributions are appreciated.
"Philip and I have no plans to step back from the business any time soon, and will continue in our roles as usual for the foreseeable future. We envisage new ways of working to take our course slowly and steadily, with increased input from the entire team. We're very excited about this milestone and what the future holds for ITWORX – hopefully it will continue to thrive for many more decades to come."
An Employee Ownership Trust has been formed and holds 100% of the shares on behalf of the employees. The transition to employee ownership was supported by Co-operative Development Scotland (CDS), with the process managed by Co-ownership Solutions LLP and legal services by Lindsays.
Clare Alexander, head of Co-operative Development Scotland, said: "The popularity of employee ownership continues to grow in Scotland, and we're very excited to welcome ITWORX as the latest addition. Jill and Philip were looking for a way to mark the company's tenth anniversary and open an exciting new chapter that would reward staff and help to attract and retain clients. Employee ownership is a fantastic fit for ITWORX and its values, and we look forward to following the company's success under its new ownership model.
"There are a range of potential benefits to employee ownership and owners can choose to sell to their employees at any time. They don't have to wait until they are considering their exit options, and can maintain their level of involvement in the business. As demonstrated by ITWORX, some businesses see employee ownership as an effective way to differentiate in the market, and as a means of motivating and rewarding staff. We encourage anyone who thinks that employee ownership could be beneficial to their business to explore the option further."