Jill Arnold appointed head of Scotland's first impact investor
Social Investment Scotland (SIS) has announced the appointment of Jill Arnold to head its new wholly-owned impact investment fund, thought to be Scotland's first impact investor.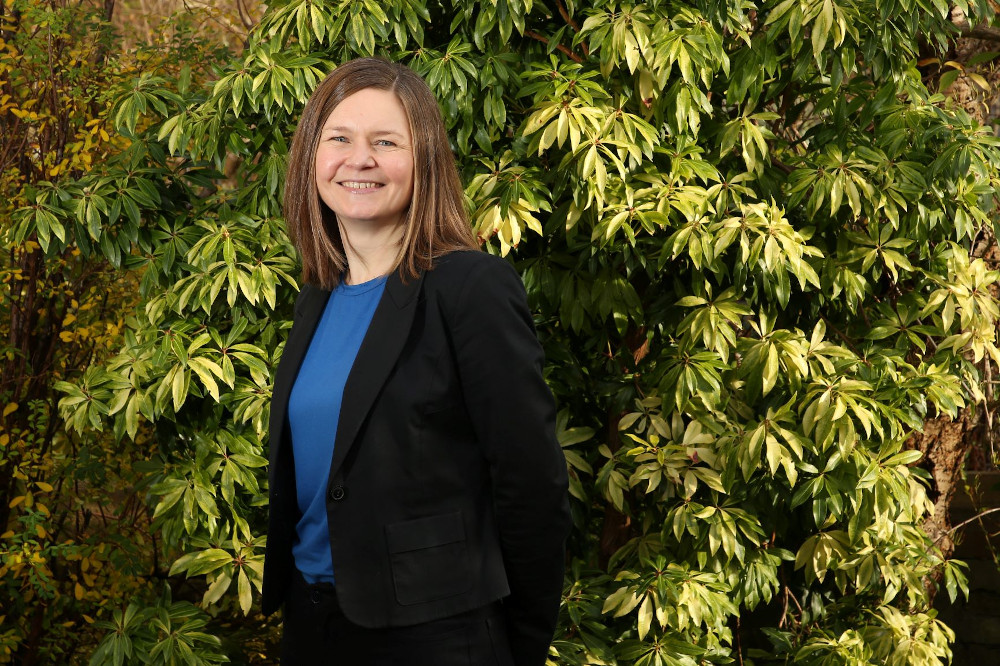 Ms Arnold, who previously held a senior role at RBS, will be the inaugural head of SIS Ventures.
At RBS, she led the enterprise strand of the bank's purpose-led strategy, which committed to helping create 50,000 new businesses across the UK by 2023, through inspiring and supporting over half a million people consider entrepreneurship as a career.
---
---
During this time, she led the bank's enterprise programme delivery and successfully developed and launched 'Back Her Business', the UK's first female-only crowdfunding programme that supports would-be entrepreneurs. Prior to that, she led the strategy development, and delivery, of the bank's £2.5m per annum Skills & Opportunities Fund, which helped people in disadvantaged communities help themselves to start up in business.
Ms Arnold also led the bank's partnership with The Prince's Trust as the longest-standing supporter of their Enterprise Programme, helping young people from disadvantaged backgrounds explore starting up in business, as well as developing a £5m Enterprise Relief Fund to support young entrepreneurs during Covid.
After graduating with a first class honours degree in accounting and finance from Strathclyde Business School, Ms Arnold trained to become a chartered accountant at Arthur Andersen. She furthered her career in project finance at Grant Thornton, before transferring to RBS in 2006 where she has spent the last 14 years, formerly transacting deals in the mid-market private equity space.
In her new role as head of SIS Ventures, Ms Arnold will take over responsibility for the investor's existing portfolio and help to lead the next phase of fundraising to support the market for purpose-based business in Scotland. She joins the SIS leadership team and will report to CEO Alastair Davis.
Launched in 2017, SIS Ventures has already raised and deployed its first fund, Impact First, investing £1.3m in eight high-growth enterprises with an ambition to make a difference. That portfolio of businesses includes Talking Medicines, ClinSpec DX, Enterobiotix, Trojan Energy, Cyan Forensics, Good-Loop and Brewgooder.
Commenting on the appointment, Mr Davis said: "Jill's appointment comes at a crucial time for SIS Ventures. Never previously has there been such a focus worldwide on the value of creating and nurturing purpose-based businesses as the backbone of a sustainable economy.
"As Scotland's first impact investor, SIS Ventures has an opportunity to take a leading role in developing this market and helping to fuel the ambitions of the many early-stage businesses cropping up across the country with a focus on people and planet, not just profit.
"Jill's unique skillset which combines investment and deal experience with purpose-led strategy development, specifically in the UK-wide entrepreneurial ecosystem, is ideally suited to helping SIS Ventures kick on to the next level. We're really excited to have her on board and looking forward to seeing the development of SIS Ventures under her leadership."
Ms Arnold added: "I'm looking forward to leading SIS Ventures on the next stage of its journey as Scotland's leading impact investor. Having spent the last few years working closely with the UK's entrepreneurial ecosystem, I've been hugely encouraged by the emergence of a new wave of business with a passion to positively impact society.
"However, in order to flourish, these enterprises need access to an adequate supply of capital. We've got a great opportunity at SIS Ventures to become the go-to impact investor, raising more funds from the investor community and deploying that capital across the UK's enterprise community, for the benefit of society as a whole."