Just a Minute: Dr Rashmi Mantri - founder of British Youth International College (BYITC)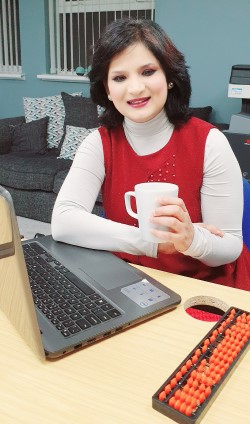 Name
Dr Rashmi Mantri
---
---
Position:
Founder of British Youth International College (BYITC)
How did you get started in the industry?
It is a story revolving around a mother and son. As an educator working with prominent universities, I once asked my son, Dhruv, a simple maths question: "what is 13 minus 35", and he could not answer. Dhruv was in P5 that time. It was a shocker to me, and it struck me that his inability to compute a simple sum reflected the actual situation of maths skills in a great many children.
I was very disappointed and decided to change the way he looked at numbers. I started teaching him maths informally using an interesting, humble, and very old device called the Abacus. The Abacus is an ancient calculation tool and not many use it today. It took some time but after learning maths using the Abacus method, Dhruv could do mathematical calculations even faster than a calculator.
Dhruv responded to the new method very well and picked up the Abacus Mental Theory in just six days. Abacus Mental Theory teaches students to do big calculation mentally without the use of any calculator or paper.
Biggest professional achievement:
Taking BYITC global and providing education to students across the globe. At my son's request, I organized an Open Day at his school and received an astounding response from students as well as their parents. Following the Open Day, I started teaching the Abacus method of calculation to a small group of students. This was the beginning of British Youth International College in 2016.
What do you like most about your job?
Making children confident in mathematics. I want to make our kids more confident with their skills and potential. I am on a mission to develop new age skills in children and make them more fulfilled human being.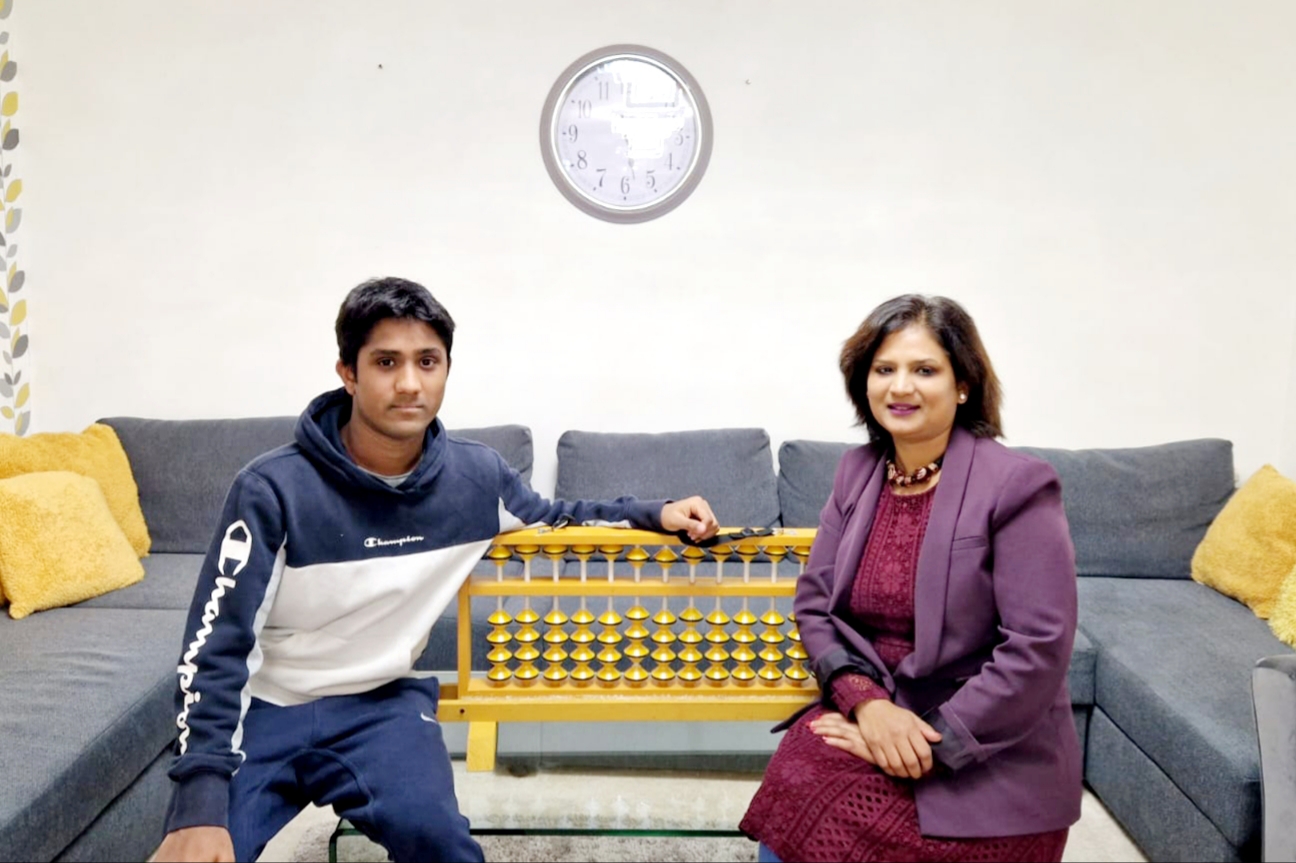 And the least?
I have had health issues now and then which hinders me from talking as much as I would like, however I must talk a lot to coordinate the activities of our team.
What if any permanent changes have been made within your company in the aftermath of the COVID-19 pandemic?
We have moved most of the operations online.
Which newsletters/ bulletins do you receive?
Scottish Financial News, of course. I find it a very useful guide to the business pulse in Scotland where we are headquartered.
How would you change Scottish Financial News?
I would like it to broaden its base. Finance is the core of all businesses.
Do you read a daily newspaper?
Yes, I do. I take most of the main UK and Scottish newspapers and enjoy the Glasgow Times and the Daily Record.
Which social media sites do you use and which do you find the most useful?
I use LinkedIn to connect with like minded people in my industry.
Hobbies and interests:
Reading, Tracking and Hiking.
Favourite holiday destination:
Scottish Highlands
If you, or a colleague, would like to participate in the feature please contact newsdesk@scottishnews.com.