KPMG Scotland's Vishal Chopra makes Spring Statement predictions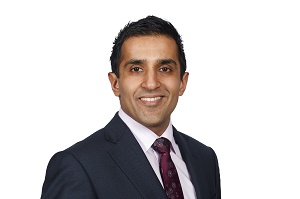 Speaking ahead of the Spring Statement tomorrow, Vishal Chopra, head of tax in Scotland for KPMG UK, highlights his predictions.
The Spring Statement wasn't intended to be used to launch significant new tax-related measures, but an intensifying cost of living crisis, coupled with what many expect to be a fairly rosy fiscal forecast, may mean the Chancellor can't resist a few tax announcements. If there are to be tweaks to the tax system, we think they will be focused on alleviating the pressures on the individual.
Businesses hoping for more government support may well have to wait until the Autumn at the earliest. The fog of geopolitical challenges and acute financial pressures on individuals means that any complex decisions to support UK plc will be delayed. But the UK has an urgent need to address its corporate tax system to make it more competitive in the global market. If we want to drive inward investment, support employment and help businesses sell abroad, those decisions can't be put off forever.
---
---
We know Sunak intends to talk about long-term plans to encourage capital spending, even if no specific measures are announced this time. These may ultimately take the form of more generous benefits for capitalised R&D, and an extension or adaptation of the current superdeduction beyond its expiry date in 2023.
If the Chancellor does choose tax as his vehicle for driving down the cost of living, then he has options. He could reduce fuel duty, but it would need to be a significant cut – around 50% to make a dent in the currently astronomically high prices, costing the government approximately £13bn. Reducing VAT is another possibility but again, would be costly – a reduction to 18% would cost £16bn.
Fuel duty and VAT are very blunt instruments that give relief to everyone, rather than just those who are struggling financially. They are easier to deliver, but relatively inefficient in how they target relief. The Chancellor has hinted at a focused approach so a more characteristic step might be to increase Universal Credit, putting money back into the pockets of those that are most impacted by the cost of living crisis. More targeted policies can be cheaper, but more complicated to pull off.
The other option, and the one that has been most called for, is to delay or reduce the Health and Social Care Levy. A delay would cost the Exchequer approximately £16.5bn over the next 12 months and, if the noise from both Downing Street and the Treasury is to be believed, is unlikely to happen. He could consider removing the freeze on personal allowances, or even increase the thresholds, which would benefit those who need relief the most, and enable the Chancellor to stick to his guns on introducing the levy.
Mr Sunak has voiced his determination to be a low-tax Chancellor and introduce cuts ahead of the next election. But the demands on public services, an ageing population and the need to foot the bill for social care, aren't going away. He, and we, may need to get used to higher taxes, at least for the time being.