KPMG: UK fintech investment drops by 65% in a year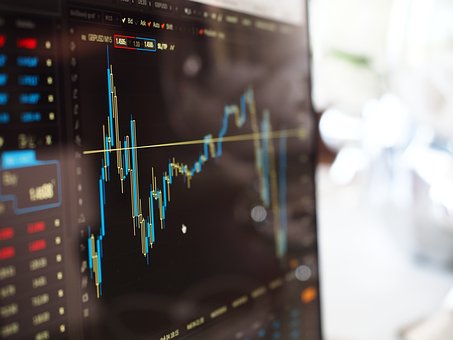 Total UK fintech investment dropped to $9.6 billion in the first half of 2022, down almost threefold (65%) from $27.8 billion in the same period in 2021, according to KPMG's Pulse of Fintech report.
Geopolitical uncertainty, turbulent public markets, ongoing supply chain disruption, high levels of inflation and increasing interest rates have all contributed to more subdued levels of UK fintech investment compared to the record highs experienced in 2021.
Last year's investment total was strengthened significantly by the size of many of the deals, which included the $14.8 billion Refinitiv deal in January 2021. Taking out 2021's outlier results, such as the Refinitiv deal, the drop in UK fintech investment is not nearly as significant and is well above H1 2019's figure of $3.8 billion. Five out of the ten largest fintech deals in H1 2022 in the EMEA region were completed in the UK.
---
---
John Hallsworth, client lead partner for banking and fintech at KPMG UK, said: "Despite a slowdown in UK fintech investment compared to last year, the UK remains at the centre of European fintech innovation with British fintechs attracting more funding than those in France, Germany, China, Brazil and Canada combined.
"Similar to the UK, the EMEA fintech market also experienced a slight drop in investment in the first half of 2022 with $26.5 billion of investment across the region, down from $31.6billion in the second half of 2021. The decline was mainly driven by a fall in M&A deal value, which sank from $15.7 billion in H2'21 to $7.2 billion in H1'22.
"Regtech has been a particularly hot sector in the EMEA region in the last few months. In the wake of the conflict in Ukraine, there has been strong interest in anti-money laundering applications as banks seek to comply with sanctions, embargos and other regulatory measures."
Total global fintech funding across M&A, PE and VC reached US$107.8 billion across 2,980 deals in H1 2022. Payments continued to attract the most funding among fintech subsectors, accounting for $43.6 billion in investment compared to the $60.3 billion seen during all of 2021. The acquisition of Australia-based Afterpay by Block (formerly Square) for $27.9 billion accounted for the largest payments deal of the quarter —and the largest fintech deal globally during H1'22.
Anton Ruddenklau, global fintech leader, KPMG International, added: "The fintech market experienced a massive year globally in 2021, which makes it look like investment has somewhat fallen off a cliff so far in 2022. That really isn't the case. We've simply shifted back to levels seen in 2019 and 2020.
"Taking out 2021's outlier results, global fintech investment and interest was quite positive in H1'22. While the uncertainty permeating the market is expected to continue into H2'22, the diversity of fintech subsectors, combined with the diversity of jurisdictions attracting fintech investments, could help keep investment in the space relatively solid over the near-term."