KPMG withdraws from bidding for Scottish Government contracts
KPMG has withdrawn from bidding for Scottish Government contracts after Scottish ministers put their relationship under scrutiny following a series of high-profile accountancy scandals.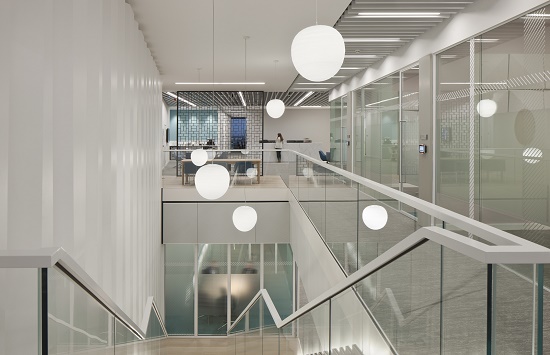 KPMG recently won a controversial £546,000 National Care Services (NCS) contact, which led ministers to seek assurances over KPMG's future conduct.
KPMG has now revealed that it has withdrawn from bidding for Scottish Government contracts while a review is being conducted.
---
---
The Scottish Government has been defending concerns that its relationship with KPMG and similar management consultancies is too close in the wake of NCS awards. It has been reported that Fiona Bennett, the newly-appointed head of social care finance at the Scottish Government, was previously a consulting manager and audit manager with KPMG between January 2016 and August 2018.
Before being appointed to the social care role, she was the Scottish Government head of PPE data management from April 2020, having joined the Government from KPMG as a value and sustainability manager in December 2019, The Herald on Sunday reports.
Questions have been raised over whether the job could have been covered by professionals already within the Scottish public sector with an inside knowledge of the current care system.
Last month, Scottish Financial News reported that KPMG had pulled out of bidding for public contracts in England after the Cabinet Office threatened to ban the firm for its recent accountancy scandals. However, the firm had not initially done the same with the Scottish Government.
A Scottish Government spokesperson said: "The Scottish Government is working with KPMG and the UK Government Cabinet Office in seeking assurances that KPMG are taking steps to prevent the repeat of previous misconduct in current relationships and as part of standard due diligence processes for future contract opportunities."
A spokesperson from KPMG told Scottish Financial News: "We have been working with the Cabinet Office, and they with the Scottish Government to demonstrate the significant work that has been done, and is being done, to deal with the firm's legacy issues. All of our existing contractual work for Government continues.
"We have voluntarily stepped back from pursuing new tenders for the UK Government and the Scottish Government whilst these conversations are ongoing. We believe this is the right thing to do whilst the firm works with the Cabinet Office to progress this matter."