McDonald's to fork out €1.25bn to settle tax evasion enquiry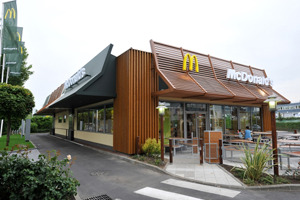 Fast-food giant McDonald's has agreed to pay €1.25 billion to the French authorities to avoid prosecution for tax evasion.
McDonald's is set to pay a fine of €508 million while also settling a bill of €737m for unpaid tax dating from 2009 to 2020.
The out-of-court tax settlement is the biggest in French legal history.
Jean-François Bohnert, the state prosecutor labelled it as a "real punishment, symbolically and economically". He added that the fine was the maximum allowed under French law. He said once McDonald's had issued the payment, he would abandon the prosecution.
---
---
McDonald's was alleged to have unlawfully reduced its French tax bill by transferring the fees it received from its franchises to a unit based in Luxembourg, The Times reports.
Luxembourg has long been accused of being a tax haven that allows rich individuals and firms to avoid tax imposed on them in other EU countries. Luxembourg authorities reject the claim.
McDonald's tax arrangements with Luxembourg have been subjected to criticism for years. In 2018, they were investigated by the European Commission, which concluded they were lawful.
Eric Dezeuze, the lawyer representing McDonald's in France, rejected claims that the company had engaged in fiscal evasion, saying it had paid €2.2 billion tax in France between 2009 and 2020.