Mounting pressure on banks to block £7.5bn dividends
Sir John Vickers, former chairman of the Independent Commission on Banking, has called upon the Bank of England to block more than £7.5 billion of dividends to be paid out by banks.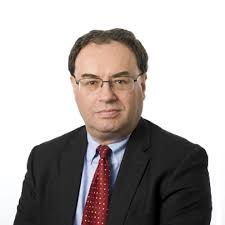 The call, adds to the mounting pressure on the bank's governor, Andrew Bailey, to force banks to scrap payout plans, starting with Barclays, which is pushing on with a promise to pay £1.03 billion next Friday.
HSBC is due to pay out $4.2 billion in dividends on April 14, Royal Bank of Scotland £968 million on May 14 and Lloyds Banking Group £1.58 billion on May 27.
At the end of 2019, the banks all exceeded minimum standards for capital strength. However, the coronavirus pandemic could damage their capital cushions if it leads to widespread borrower defaults, The Times reports.
It is reported that some small shareholders have argued that dividends should be paid because they are reliant on them for their incomes.
This new outrage comes as the banks faced backlash for insisting on personal guarantees to issue government-backed emergency loans.
RBS is the only bank so far to offer loans without requiring personal guarantees.
Sir John Vickers said: "For the sake of the health of the financial system, dividend payouts by banks should now be totally out of the question. "I'm surprised the Bank hasn't yet put a stop to them. It should do so at once.
"As well as further weakening banks' ability to bear the losses that they face, dividend payouts would dilute the Bank of England's measures to support lending. They should be stopped at once if banks don't withdraw them."
His call was echoed by Robert Jenkins, a former member of the Bank of England's financial policy committee, who said that if Barclays is allowed to issue the payout, "then the regulators have officially given up the game. This is a defining moment."
Kevin Hollinrake, a Conservative MP who chairs the all-party parliamentary committee on fair banking, commented on the issue: "They live in a different world, don't they? Why on earth would you pay a dividend right now? It's shocking they could even contemplate this."
He stressed that taxpayers had already rescued the banks once and that it would be outrageous if they had to be supported a second time.
Read all of our articles relating to COVID-19 here.