Murdoch MacLennan: Scotland's spirit still draws global investment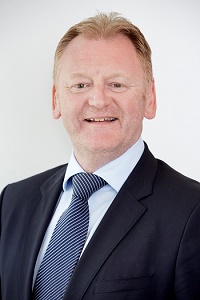 Murdoch MacLennan, head of brewing and distilling with Azets, toasts the enduring success of Scotland's Whisky industry.
I am of course biased, however, despite the gloom of the T, B and the C words (Tariffs, Brexit and COVID), Scotland's buoyant spirits sector has continued to attract significant investment.
Hopefully matters will improve if the incoming American President chooses to end the 25% tariff imposed as part of a wider and unrelated range of higher tariffs imposed by the exiting administration.
Although the issue of Brexit and how we will be trading, or not, with Europe is now nearing the finishing line however, there is still no clear path as to whether goods will be able to move with little friction.
And despite the additional extreme uncertainty created by COVID-19, shareholders have still continued to invest in new distilleries, production capacity, stock, NPD and the development of new markets for their products. Scotland's Spirits industry is a long-term business and typically inter-generational, particularly within the network of independent family owned distillers.
The Azets team has recently been engaged in several distillery valuations both for new shareholder investment and for internal share sales. These distilleries range from new start to large well-established global brands seeking independent valuation expertise to support their investment plans and to facilitate share sales between existing shareholders.
Most of the mainstream lenders and specialist ABL (Asset Based Lending) providers still have a strong appetite to lend into the sector, particularly given the inherent underlying value of the stock. These lenders can secure against the stock/debtors, assuring exceptionally low interest rates which in turn are aided by a near zero default rate across the sector.
A major market for Scotland's spirits industry, and indeed wider drinks sector, is the EU, so with January 1st 2021 now just a matter of a few weeks away, it is vital that all businesses have their VAT and duty paperwork in order and ready to go. Whilst the UK is reasonably prompt at turning round applications, many EU countries are much slower, so it important to put those applications in as soon as possible.
We have been producing/selling and drinking my favourite tipple for 200+ years and in that time there have been more challenges than we care to mention however there is no doubt that the production and consumption of our national drink across the globe will see another 200+ years.
Slàinte Mhath and best wishes for 2021!