Ovo Energy to close Perth office as the firm plans 1,700 job cuts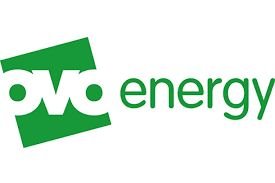 Ovo Energy is to close its Peth office after the firm warned its UK staff that it planned to cut 1,700 jobs.
Staff have been informed that 1,700 employees across the UK will lose their jobs through voluntary redundancy.
It is understood that around 700 people work in the Perth office.
Two of the firm's bases in Edinburgh, one in Cumbernauld and another in Dunfermline will also permanently shut their doors as Ovo reduces its UK offices from 10 to three.
Only offices in Glasgow, Bristol and London will remain, while more employees will be switched to home working, BBC News reports.
In a letter to staff, Adrian Letts, head of Ovo's retail business, said: "Whilst it is regrettable to be reducing roles across the business and we understand this will be an uncertain time for many, we will fully support all our employees as this process develops over the coming months.
"We are engaging with our recognised trade unions to ensure all receive the right information and support."
The firm revealed that it would establish a new "Ovo Academy" in Glasgow which would create "new opportunities in the city that hosted COP26 for those who want to be at the forefront of the UK's green revolution."