Payday loan firms and doorstep lenders cash in on COVID
Payday loan firms and doorstep lenders are cashing in on the coronavirus pandemic as they issue families struggling financially with loans at interest rates of up to 1,700%.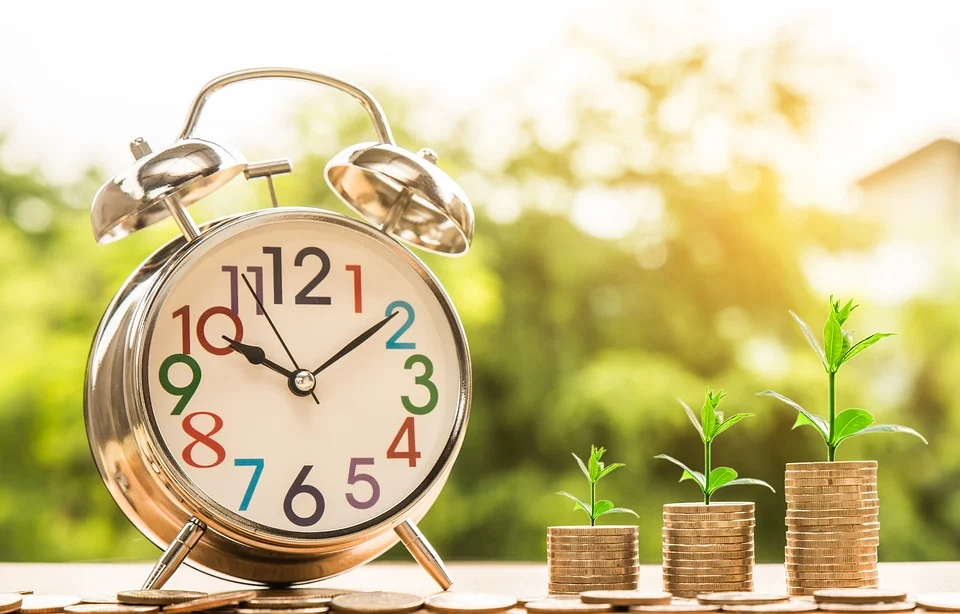 An investigation by The Times has discovered a new wave of high-interest companies has filled the gap left by the collapse of lenders such as Wonga and Sunny after they collapsed.
Typically, borrowers who take out loans of £1,500 are having to pay back as much as £3,000 after interest.
---
---
Debt charities previously warned that thousands of people will suffer as a holiday on repayments to help people during the pandemic were due to end this month. However, the Financial Conduct Authority (FCA) announced today that mortgage and consumer credit borrowers impacted by COVID-19 who have not yet had a payment deferral can request one for up to six months.
Tim Moss, the managing director of Little Loans, which made £4 million profit last year, posted photographs of his Porsche on Twitter and wrote: "There is nothing wrong with making money…I'd rather cry in a Bentley than cry in the bus. Goodnight."
At the same time, Provident, the UK's largest doorstep lender, is continuing to offer loans to people at home in an effort to collect money despite the current second wave of COVID-19.
The firm said its collectors wore PPE and that it would look into any complaint of intimidation, adding: "We do not recognise this description of how our representatives behave."
Provident has been targeting previous borrowers by directly offering them cash. One customer said they were enticed into taking a loan after a representative made an unsolicited call with an envelope containing £100 in cash. It has also been claimed that on a separate occasion, a collection agent put a foot in the door.
In 2015, after an outcry over the lenders, the UK Government introduced a cap on pay-day loans so that a person could not pay back more than twice its value. The Times has found more than a dozen lenders who offer loans at the maximum of that cap.
Damon Gibbons, executive director of the Centre of Responsible Lending, said: "The problem is the cap is too high. It still encourages irresponsible lending. There will be a real problem when the repayment holiday ends."
The highest interest rate uncovered by The Times is being offered by Little Loans, which offers deals with interest rates of as much as 1,698.1%. The company claims it brokers loans for 2,451 people every day (about 900,000 loans a year).
Last year the company that owns it, Digitonomy, in Chester, increased turnover to £31m, resulting in profits of £4.1m. Its directors received £1.6m in dividends. In 2017, the firm was fined £120,000 for sending millions of unsolicited text messages encouraging people to apply for loans via affiliates.
Loan Pig customers will have to pay back £3,000 over the course of six months for a loan of £1,500.
Debt charity Step Change, estimates that 980,000 people used at least one form of high-cost credit between the beginning of the COVID-19 outbreak and early May. Adam Butler, public policy manager, said: "Too many people have had little option but to resort to high cost credit to cope."
He said the charity had urged the government to take forward plans for a no interest loan scheme.
Sir Martin Narey, the former chief executive of Barnardo's, commented: "So many of the poorest families are saddled with extortionate debt whether caused by the need to replace a washing machine, or so they can give their kids a decent Christmas. This is debt from which it's very difficult to escape. It blights the lives of our poorest families."
The news comes as consumer group Which? revealed that the number of people missing card and loan repayments has soared in recent weeks. An estimated 370,000 more people defaulted on a credit card or loan in October than September - increasing from 410,000 to 780,000.
Which? said the figures indicate the sharpest increase in missed payments of this type since the start of the COVID-19 pandemic.
Around 5.8% of respondents of the monthly Poplus survey reported that their household had defaulted on at least one housing, credit card, loan or bill payment in October. This is a substantial increase from September's figure of 3.8%.