Personal and company insolvencies on the rise
Accountant in Bankruptcy (AiB) has released official statistics reporting personal and company insolvencies in Scotland for the second quarter (July to September 2019) of 2019-20.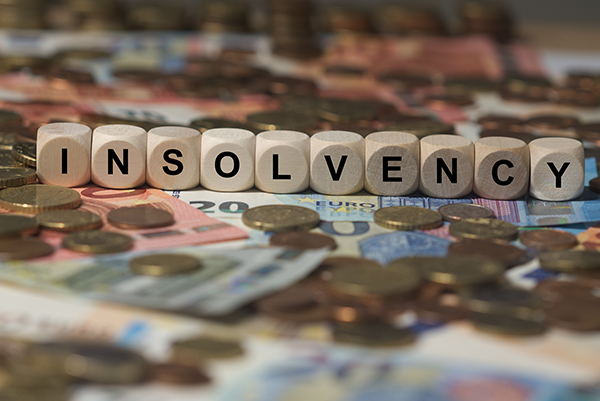 The statistics reveal that there were 3,466 personal insolvencies (bankruptcies and protected trust deeds (PTDs)) in Scotland in 2019-20 Q2, more than the 3,077 personal insolvencies in the same quarter in the previous financial year (2018-19 Q2).
A total of 1,178 bankruptcies were awarded during this quarter - a 1.6% increase on the same quarter in 2018-19. PTDs increased by 19.4% to 2,288 over the same period.
---
---
There were 751 debt payment programmes (DPPs) approved under the Debt Arrangement Scheme (DAS) compared with 636 in the same quarter of 2018-19.
A total of around £9.0 million was repaid through DAS during this quarter, a decrease of 2.0%, compared with the £9.2m repaid in the same quarter of 2018-19.
The number of Scottish registered companies becoming insolvent or entering receivership increased slightly in the second quarter of 2019-20, with 235 companies becoming insolvent compared with 232 in the same quarter of 2018-19.
There were 127 members' voluntary liquidations (solvent liquidations) in 2019-20 Q2 compared with 108 in 2018-19 Q2 - an increase of 17.6%.
Tim Cooper, chair of R3 in Scotland, said: "This is the second quarterly fall in a row, in defiance of a general upward trend since the start of 2017 – but the Scottish corporate insolvency numbers have been bouncing around a fair bit from quarter to quarter, reflecting a generally unsettled working environment for businesses.
"Brexit uncertainty has, of course, been something Scottish businesses have had to deal with for some time, but it's not the only challenge businesses are facing. Our members have sometimes found that Brexit uncertainty has been used as a handy excuse to cover up other problems at companies they've worked with.
"Despite the quarterly fall, insolvency numbers are slightly higher than they were this time last year. The Accountant in Bankruptcy's numbers also don't cover the full range of corporate insolvency procedures available in Scotland.
"Businesses in Scotland still face a lot of headwinds. The manufacturing sector contributed to a fall in Scotland's GDP over the second quarter as stockpiling activity softened following the missed EU departure date of 29 March. Businesses which had built up supplies in preparation were left with plenty of stock to hand, reducing demand."
He added: "And Scotland's manufacturers face fresh challenges in the form of a potential trade spat with the US, which may have an impact on our flourishing whisky sector. However, demand for blends and single malts from the rest of the UK – and the rest of the world – remains strong and should help to compensate for any loss of US business.
"R3's members in Scotland report that it is hard to pin down particular trends and sectors which are causing companies to falter at the moment – the sources of corporate distress appear to be fairly varied, although the construction, casual dining and retail sectors are home to more than their share of troubled firms.
"Whatever is at the root of a company's problems, speaking to an informed and professional third party, such as a licensed insolvency practitioner, can be a vital step on the way to returning to profit, while seeking advice as soon as possible will lead to the greatest possibility of rescuing a business, to everyone's benefit."