Phoenix Group announces plans to invest in abrdn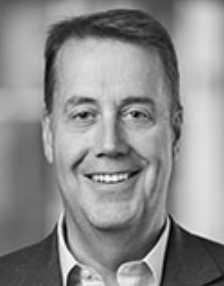 abrdn owner Phoenix Group has outlined plans to invest in the firm after it posted its full-year 2021 results.
Phoenix Group said it has already reaped significant rewards for the decisions it made to buy the business from the former Standard Life Aberdeen.
The firm believes that there is substantial potential in the pensions and long term savings markets against the backdrop of favourable demographic trends in the UK.
---
---
The UK has an ageing population and people are being required to take increasing responsibility to save for retirement along with enjoying greater freedom to choose how to do so.
After focusing on buying up closed pension books, Phoenix has gained a strong position in the so-called open market through the acquisition of Standard Life, which employs around 2,800 people in Edinburgh.
Andy Curran, the head of Phoenix Group's open business, told The Herald of the scale of the opportunities the group sees in the market and his confidence that Standard Life will help it capitalise on them.
He said: "For me there is a sense that the company and the brand has been reborn. We relaunched the brand at the beginning of quarter four last year and the reception received from the market was very positive indeed.
"We will continue to invest in Standard Life, the Standard Life brand and Standard Life in Edinburgh. As a growing and thriving business we would hope to be creating more interesting and dynamic jobs for people who live in and around the Edinburgh area or Scotland as a whole."
Mr Curran added that the group reckoned it could grow customer numbers significantly by winning business from people who are at various stages on the journey to retirement, either directly or as members of workplace schemes.
This will involve developing new products and using digital technologies to help to market and deliver them as effectively as possible.
Mr Curran continued: "If we can deliver a really good customer experience through the various channels…and nd we have very strong market propositions to support them inevitably we would imagine people would consolidate to Standard Life rather than away from Standard Life."
Announcing Phoenix Group's annual results, chief executive Andy Briggs said it had been an "outstanding year" for the firm, with a record set of financial results and significant strategic progress made.
He said: "2021 marked a pivotal moment for Phoenix, with £1.2 billion of new business from our Open business more than offsetting the run-off of our Heritage business for the first time.
"This demonstrates that Phoenix is a growing, sustainable business, and enabled the Board to recommend our first-ever organic dividend increase of 3%. Phoenix has also today announced a new dividend policy which sets out our intention to pay a dividend that is sustainable and grows over time."