PwC staff hit back at Lord Sugar's accusations of staff being 'lazy'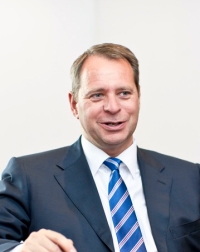 Staff at Big Four firm PwC have hit back at Lord Sugar after he called employees at the company "lazy", following an announcement that PwC will allow employees to take Friday afternoons off during the summer months.
Last week, Scottish Financial News reported that the firm had written to its 22,000 staff in the UK and informed them that they can finish at lunchtime on Fridays between June and August.
Last year, the firm ran a summer hours pilot between July and August, the offering was so well received by staff that it has been extended for a month this time.
---
---
On Twitter last week, Lord Sugar criticised PwC's latest flexible working strategy. He said: "The lazy gits make me sick. Call me old fashioned but all this work from home BS is a total joke. There is no way people work as hard or (are as) productive as when they had to turn up at a work location. The pandemic has had (a) long lasting negative effect."
In a series of Linkedin posts, PwC staff have labelled Lord Sugar's comments as "childish" and "out of touch", The Daily Telegraph reports.
Maria Jennings, Pwc's marketing director, thanked Lord Sugar "for the free publicity" and encouraged prospective employees to "come and join us lazy lot at PWC".
She wrote: "I could add some commentary to this but given we are so lazy at PWC UK I figured I'd spend my time elsewhere."
Richard Osborne, a senior executive at the firm, added that Lord Sugar's response showed how "out of touch" he is with the "modern working world". He said: "This isn't about taking time off to be lazy – it is about flexibility to work effectively as and when we work our best.
"'Work from home BS' has meant that many of us have been far more productive than we were pre-pandemic and your response is at best childish and misunderstood."
Omair Qureshi, a senior associate at PWC, added: "I'm sorry that the pandemic has raised the importance of a long-forgotten critical area in businesses – staff well-being and productivity.
"Companies are locked in an arms race for talent amid widespread staff shortages, with Pwc's decision to let UK staff clock off at lunchtime every Friday all summer among the latest steps by employers to beat the "great resignation".
Announcing the early Friday finish, Kevin Ellis, PwC UK chairman, said: "We knew summer working hours would be popular with our people, but the positive impact on wellbeing surpassed expectations.
"We've had another exceptionally busy year and as we approach the summer holiday period, we hope our policy gives people more time for themselves, their friends and their families."