Reactec completes £700,000 funding round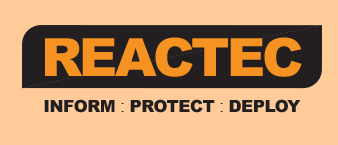 Edinburgh-based Reactec, a tech firm which recently launched a social distancing monitoring device, has completed a £700,000 funding round led by Archangels.
The money raised will be used for the ongoing development of its personal monitoring equipment and reporting technology.
Business angel investment syndicate Archangels led the round with co-funding from the Scottish Investment Bank, the investment arm of Scottish Enterprise, and £103,000 from Reactec's board, management and staff.
This funding round is aimed at broadening Reactec's health risk sensor portfolio and internationalising its presence.
Reactec is a UK market leader in monitoring and data analytics for the common industrial disease hand and arm vibration syndrome (HAVS). The firm expanded the workplace health monitoring capabilities of its HAVwear device in 2019.
The firm is a University of Edinburgh spinout.
Last month, the firm it repurposed its wearable HAVwear monitor, which uses Bluetooth technology, to manage social distancing in response to the coronavirus pandemic. Called Safe-Distance, the wrist-worn device alerts workers when they are within less than two metres of another user.
Jacqui McLaughlin, chief executive of Reactec, said: "Our technology roadmap is all about empowering companies with real-life insight to the risks their employees face at work. The added ability to help companies and their workers get back to work safely by helping them to maintain a safe distance from each other is another string to our bow and I'm proud of the team that has developed this facility in such a short space of time."
A total of 80 UK customers have purchased 4,000 devices as construction sites reopen and enquiries have also been received from nearly 200 other companies, including some from overseas.
Dr Sarah Hardy of Archangels added: "Staying healthy and safe at work has always been Reactec's goal but now, more than ever before, the company's ability to harness the latest technology to keep those at work safe at work is hugely valuable.
"Archangels has a strong track record in supporting innovative Scottish companies and we are confident it is those such as Reactec that will succeed by deploying clever technology in new ways to tackle the new issues that we face in a post-COVID world."
Kerry Sharp, Scottish Investment Bank director, said: "The Reactec team deserves huge credit for its perceptive assessment of the workplace challenges created by Covid-19 and the speed with which it has adapted its products to address those difficulties. It's this kind of sharp, innovative thinking that will help reset, restart and recover the economy.
"We believe that with the support of its investors, Reactec will continue to evolve its offering and grow its business, with its ingenuity ultimately being recognised on an international scale."
Read all of our articles relating to COVID-19 here.