RSM advises on two Scottish IPOs in six months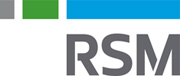 RSM's capital markets team advised on Parsley Box Group plc, a direct to consumer provider of long-life ready meals, on its £83.8 million initial public offering (IPO) today and Calnex Solutions plc IPO which raised £22.5m in October 2020.
Parsley Box Group plc, which admits to AIM today, has raised £5m for the company and £12m for selling shareholders, with an initial market capitalisation of £83.8m.
Parsley Box delivers ready meals, that do not need to be stored in a fridge or freezer, direct to older consumers, aged 60 and over. It aims to promote, support and celebrate independent living by making mealtimes easier and more enjoyable for everyone.
The capital markets team was led by Diane Craig with the core transaction team including Matt Cowie and Ed O'Brien; and the tax team led by Ross Stupart with support from Rob Pullar, Liam Renton and Ian Brown.
---
---
Today's transaction represents the second Scottish based IPO on AIM in the last six months, that RSM has advised on following the Calnex Solutions plc AIM listing, which raised £22.5m, including £6m of new money for the business in October 2020; and was the first AIM IPO in Scotland for two years.
Diane Craig, head of capital markets at RSM, said: "Parsley Box is an ambitious Scottish business with a core purpose to support independent healthy living as consumers get older. This is a real milestone for the Company and we are delighted to have acted on this transaction and to be key advisers to Scottish companies looking to access the UK Capital Markets.
"This is the second Scottish IPO we have acted on in the past 12 months which demonstrates the market is open to quality opportunities; and innovative Scottish businesses with the right business model are a viable and attractive option."
Alex Tait, RSM's regional managing partner for Scotland, added: "Both IPOs show the calibre and quality of innovative Scottish businesses. We're proud to have advised on both deals and we expect to see more transactions as strong management teams look to unlock capital to support growth here in Scotland and internationally."