Savills' preliminary results reveal 7% rise in revenues as pre-tax profits fall to £153.9m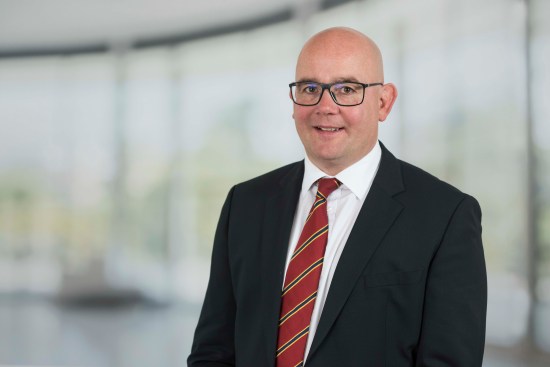 In its preliminary results for the year ended 31 December 2022, Savills has posted revenues of £2.3 billion, a 7% year-on-year rise, and a 16% drop in pre-tax profits to £153.9m.
Net cash at the group also decreased to £307.4m, down from £340.7m in 2021.
Nick Penny, head of Savills in Scotland, said: "Savills Scotland operates offices in Edinburgh, Glasgow, Perth, Aberdeen, Inverness, Ayr and Dumfries. We have made some key recruits across all sectors of our business, including commercial, residential and rural and we anticipate further growth this year.
---
---
"Our non-transactional teams have once again performed very strongly, winning a number of property management mandates and consultancy contracts.
"Meanwhile we have transacted some significant property deals. As part of Savills wider global network, we expect to bring new investors to the market over the coming months."
Key operating highlights for the year included:
Transactional advisory revenues up 4% despite challenging market conditions, particularly in H2; Residential Transaction revenue down 2%.
Less transactional businesses, in aggregate 60% of Group revenue, continued to perform well with revenue up 9%.
Property and Facilities Management revenue up 13%, Consultancy revenue up 4%.
Savills Investment Management revenue up 1%, Assets under Management ('AUM') up marginally from £21.9bn to £22.1bn.
Mark Ridley, group chief executive, said:
"Performance in 2022 was slightly ahead of our expectations despite challenging markets. More importantly, perhaps, the Group's performance was substantially ahead of the 2019 'pre-COVID' comparative period.
"The strength of our less transactional businesses, primarily Consultancy and Property Management, helped underpin the Group's performance overall.
"In the year ahead, challenging macro conditions are expected to continue with inflation and interest rates remaining in focus for some time. As a result, the speed at which individual investment markets adjust to the cost of debt is uncertain, although certain markets, such as the UK, are recalibrating faster than in the past, and will be helped by the lack of development supply and an overall trend to sustainability.
"We would also expect that the release of COVID restrictions in Greater China paves the way for progressive improvement in real estate markets in the region.
Looking forward, Mr Ridley added: "We have started 2023 broadly in line with our expectations. However, it is clear that, at this stage, predictions for the full year are characterised by a wide range of possible outcomes; we believe that H1 2023 will be more challenging than its 2022 comparative; however, we expect progressive improvement through the second half of the year.
"2024 should see more positive conditions for real estate market activity and Savills is both retaining its bench strength and investing in advance of such recovery."