Scottish Africa Business Association looks to tap into the potential of Africa
Scottish Africa Business Association (SABA) is looking to tap into the business potential of Africa, by making it easier for those on both sides of the world to execute opportunities.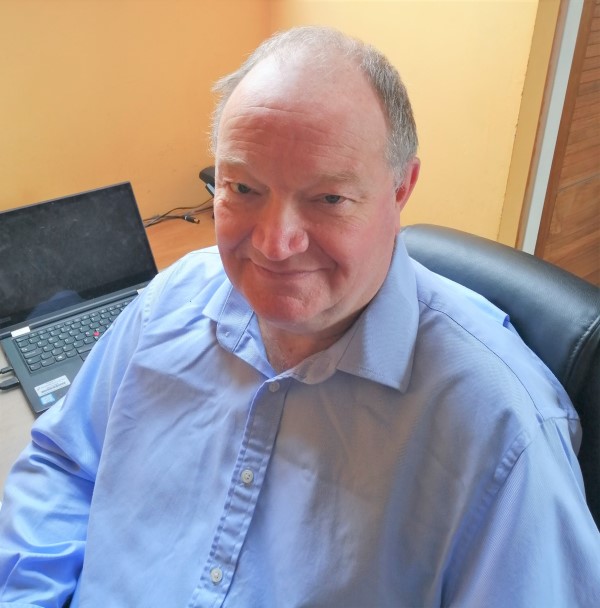 The move comes as the UK Government strengthens its partnerships within the continent through initiatives such as last month's UK-Africa Investment Summit in London.
The African continent is home to eight of the world's 15 fastest-growing economies.
Set up in 2019, SABA works closely with its members, governments and local networks to identify, research and define specific trade and investment opportunities of benefit to Scottish companies and the 54 countries that make up Africa.
As in any foreign market, there are risks to doing business in Africa, but also plenty of misconceptions. One of the most common errors is to label the continent as one huge homogenous island, when in fact it is vastly diverse in terms of social, political, legal and economic structures.
For those thinking of taking the plunge, SABA member John Brown of Branziert Consulting in Glasgow has offered the following tips:
1. Do your research
You might be looking at Africa as a single destination, but you will not start off by trading throughout the continent.
Narrow down your target market by looking at locations where your business has something unique to offer – why would anyone buy your product or service when an identical version is available locally? Then take a look at things like the local rate of economic growth, and the World Bank's "ease of doing business" index. This leads to a decision based on solid information and reduces the risk of a costly mistake.
2. Take stock of your current operations
Have a look at your business, and assess your people. Do you have the right talent in place to lead an export drive? What about the scalability of your business – are you prepared to handle an upsurge in orders and/or demand?

3. Establish your route to market
How can you best get your goods or services to their intended destination? Will you sell directly, use a distributor, or go through an agent? It's important to remember that in some countries, the most expedient route could be to set up a local joint venture – in fact, this might be the only available path.
4. Get up and go
You must visit your target markets, and you must do so regularly. Making one trip and expecting to get the business will reduce you chance of success.
You have to understand the nuances of how business is done locally. How and when are meetings organised – in some cultures, for example, the breakfast meeting is an absolute no-no. What sort of questions are commonly asked, and what documentation is generally required? This is where having access to trusted local experts through networks like SABA is vital.
And once you get the business, be sure to keep in regular personal contact – at least two to three times a year. Don't just sign a contract and expect everything will take care of itself from there.
5. Don't forget the mechanics
Duty rates, tariff structures, the cost of moving goods, packaging, and documentation: all of this varies from one country to the next in Africa. With members on the ground in countries throughout the continent, SABA has fast and reliable access to this crucial information.
You also need to consider things like method of payment and terms of credit, bearing in mind that credit terms can be lengthier when you're exporting. Can your business handle this, or do you need to speak to your bank manager?
Payment methods are important – always try to trade in sterling, euros or dollars, as there are restrictions on some local currencies which make them difficult to convert. Also consider the Incoterms: who's going to pay for shipping, and who pays for the insurance of the goods when they are in transit?
So for the most part, if you're going to trade in Africa, you need to do pretty much the same things as you would to break into any other export market.
For specific advice, there is plenty of help including SABA and the agencies with which it partners regularly, such as Scottish Development International, the Department of International Trade and UKExport Finance.
The time spent on laying this groundwork is an investment, similar to any other in that it will save the considerable cost of unpicking the mistakes that come with poor preparation.