Scottish Business Round-up
A round-up of business news from across Scotland featuring: Coorstek Ltd's production of COVID-19 supplies, Edinburgh International Conference Centre's virtual conference service, Perfect Clean's £10,000 investment in new machinery, Deanestor's clinical furniture supply service, RJ McLeod's contract win and Dame Ann Gloag's Highland holiday resort plans.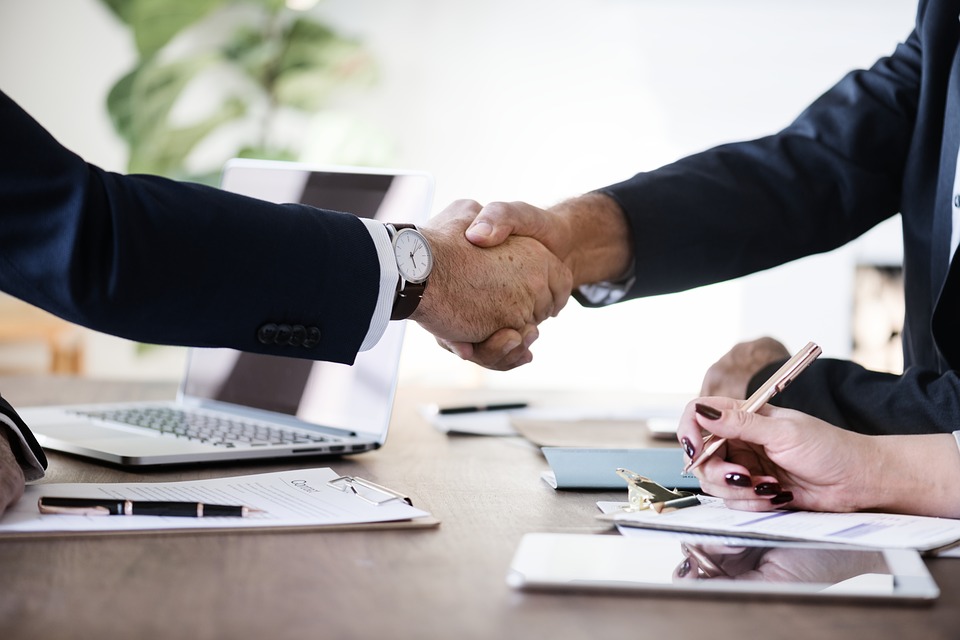 Coorstek Ltd steps up to provide COVID-19 medical supplies

Glenrothes-based Coorstek Ltd has stepped up and rapidly produced key components to be used to combat the spread of coronavirus.
---
---
The technical ceramics company supplied products which are used in the medical and automotive industries and has altered shift patterns to achieve social distancing to fulfil an urgent order for thermometer parts for a client.
The firm is also producing vital parts used in ventilators for an order which will ship this week.
Edinburgh International Conference Centre's launches virtual conference service
The Edinburgh International Conference Centre(EICC) has launched a hybrid virtual model to deliver client conferences as the EICC plans for a phased return of business events to the venue later this year.
The 'Make It Edinburgh Live' offering from the EICC team enables clients to run conferences and events entirely online or via a combination of online and in situ and its launch precedes what CEO Marshall Dallas believes will be a phased return to smaller scale business events at the venue later this year.
The EICC closed its doors on 18th March in response to the spread of Covid-19 and has since been actively rescheduling conferences and events with clients for Q4 of 2020 and the Q1 and Q2 of 2021.
Perfect Clean invests £10,000 in new machinery to ensure workplace safety amid coronavirus pandemic
Edinburgh-based cleaning company Perfect Clean has £10,000 in new machinery to help ensure workplaces are safe for businesses returning once the lockdown measures ease off.
Owner Emilia Ferenc has purchased a range of new machines which will provide specialist COVID-19 disinfectant cleaning services to keep the public and employees safe.
These include special 'foggers' to disinfect and decontaminate high-risk touch surfaces such as door handles, rubbish bins, handrails, kitchen surfaces, taps, kettles and toilet flushes. Steam vacuum cleaners which disinfect and decontaminate hard floor surfaces without the use of chemicals, have also been bought.
As part of its investment programme, the company will also now deploy ATP Sanitation Monitoring Systems.
Deanestor supplies NHS field hospitals with clinical furniture
Furniture and fit out specialists Deanestor as provided clinical equipment to three of the new NHS field hospitals – Glasgow, Harrogate and Birmingham.
At the Louisa Jordan Hospital in Glasgow, Deanestor worked with principal contractors Balfour Beatty, and Robertson Group, Graham Group and Kier Group, supplying a range of specialist clinical equipment including healthcare benching, drug cabinets, medi rails and storage solutions. These were delivered in just a few days.
RJ McLeod wins £18.4m harbour development contract
Glasgow-based RJ McLeod has secured an £18.4 million design and build contract for a marine pier at Scrabster Harbour in Thurso.
The project involves the reconstruction and redevelopment of the existing St Ola Pier and deepening of the inner and outer berths of the pier to allow larger vessels, particularly cruise ships, to dock.
Dame Ann Gloag unveils highland holiday resort plans
Dame Ann Gloag, co-founder of the Stagecoach Group and one of Scotland's richest women, has announced plans to open up her highland resort at Beaufort Castle, as an outdoor holiday resort.
A planning application in principle was submitted to Highland Council last week despite complaints from the local community that it would cause traffic chaos in the area.
Under the plans, the lodges would also be arranged around a courtyard housing a cafe, retail and admin space and a camping wash house.
Read all of our articles relating to COVID-19 here.