Scottish - German Collaboration to unlock €20bn green hydrogen market in the EU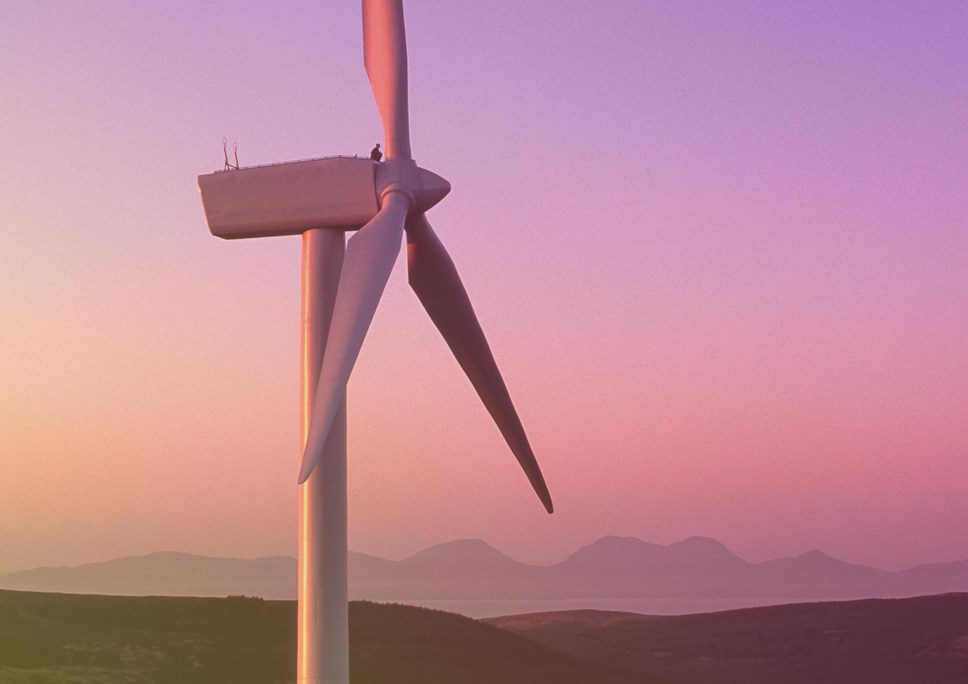 Scottish Enterprise has commissioned an ambitious international collaboration project called 'Scot2Ger' led by industry and supported by the public sector to explore future export opportunities for Scotland's green hydrogen.
The project, led by ScottishPower, Wood, KPMG Germany and DS Consulting, will examine the emerging and substantial German demand for zero-emission hydrogen and how it could be met by green hydrogen produced in Scotland. The project is also supported by Scottish Government, Highlands and Islands Enterprise and South of Scotland Enterprise.
The German market is estimated to grow rapidly over the coming years and represents the majority share of a European hydrogen import market estimated at €20 billion by 2030. The aim is to decarbonise a number of sectors like heavy industry, high temperature processes and long-range, heavy-duty transportation in the country.
Scottish Enterprise published a hydrogen report in August that highlighted Germany as a key potential export market for Scottish clean hydrogen.
---
---
The Scottish Government's hydrogen assessment in 2020 found that if Scotland exported green energy to Europe, this could result in £25bn GVA with over 300,000 jobs by 2045 building on Scotland's renewable energy capacity as well as transitioning skilled workers and companies to the green energy sector.
Working together on the project, ScottishPower, Wood, KPMG Germany and DS Consulting, each bring their own expertise to the collaboration. ScottishPower will be responsible for assessing renewable energy and hydrogen production capabilities in Scotland, Wood will be responsible for engineering and distribution challenges and DS Consulting and KPMG Germany will identify customer demand and examine infrastructure and regulatory requirements.
The collaboration will aim to create a business case for an initial green hydrogen production facility in Scotland to be developed, constructed and operational in 2024.
Germany's decarbonisation ambitions have created a drive to import green hydrogen by land and sea to support large-scale industrial and transportation demand and to satisfy customers such as the heating equipment manufacturer Viessmann that plans to convert its products to using 100% hydrogen instead of natural gas.
Another potential customer for Scottish-produced hydrogen is Hydrogenious which has developed "LOHC" technology which enables hydrogen to be moved around by conventional means in the same way as petrol and diesel, saving transport and other costs.
Andy McDonald, head of low carbon transition at Scottish Enterprise, said: "Global demand and export opportunities for clean hydrogen is increasing and the 'Scot2Ger' project will provide a full analysis of a key European market where Scotland can build on its energy expertise and transition agenda.
"The hydrogen economy is a key area of focus for Scottish Enterprise and Scottish Government and we will continue to work with partners such as Scottish Power on this project and others to drive Scotland's strengths to become a leading hydrogen nation domestically and internationally."
Barry Carruthers, hydrogen director at ScottishPower, added: "Scotland has led the way in renewable energy and low carbon technologies. We want to build on this foundation by utilising our plentiful renewable resources to decarbonise our country and create a world-leading green hydrogen industry.
"Green hydrogen offers areas of industry and transportation that can't be supported by electricity alone a sustainable, long-term, zero carbon energy solution. Working with our partners, and thanks to the funding secured from enterprise agencies, we want to examine the potential of exporting green hydrogen to help other countries, like Germany, and start Scotland's journey to a thriving green hydrogen economy."
Alan Mortimer, director of innovation at Wood, commented: "As the global focus on the green revolution intensifies and energy demand continues to rise, hydrogen is essential if we are to meet our collective goals to decarbonise industry and transportation. I look forward to working closely together with the other partners as we help turn our ambitious plans into reality for a better, more sustainable future for generations to come."
David Scrimgeour of DS Consulting GmbH, added: "We are seeing ever-increasing demand across a range of sectors and a strong interest from German companies in sourcing green hydrogen from Scotland. Dr Sylvia Trage of KPMG Germany and I believe that, by establishing a supply chain and customer relationships now, we can create a competitive advantage for Scotland when hydrogen will be available in the future at scale produced from offshore wind in the North Sea."