Scottish retail sales slump by a quarter
Total sales in Scotland decreased by 27.6% compared with May last year, according to the Scottish Retail Consortium (SRC) & KPMG Retail Sales Monitor.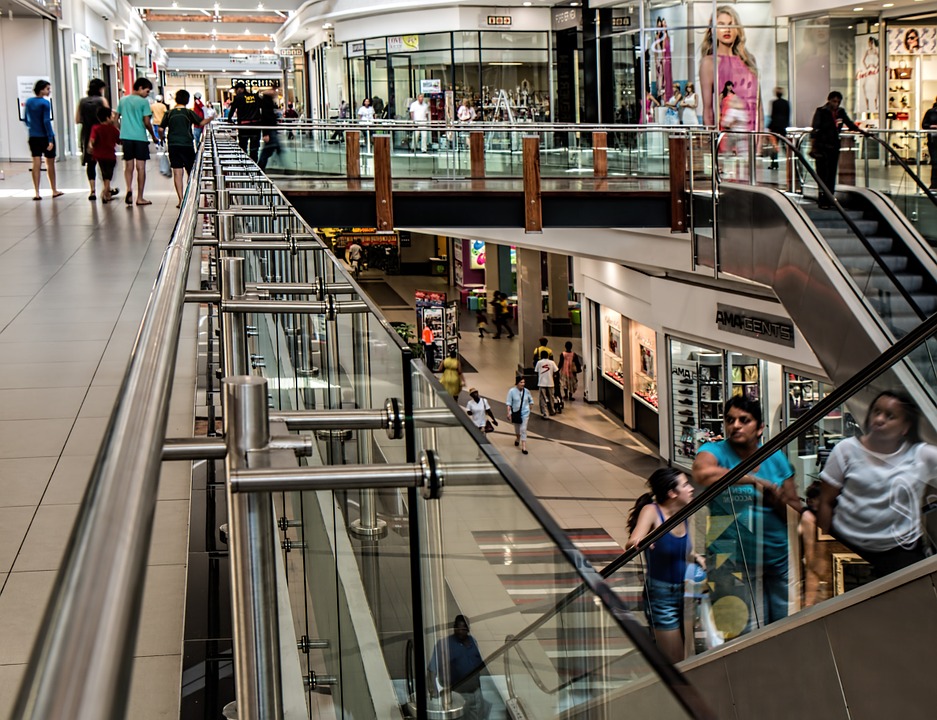 This is the second-lowest recorded by this monitor since its inception in January 1999 but an improvement over April. This is below the 3m and 12m average declines of 25.9% and 6.8% respectively.
Adjusted for deflation, the decrease was 25.2%.
---
---
In May, Scottish sales decreased by 19.2% on a like-for-like basis compared with May 2019, when they had decreased by 4.1%. This is above the 3-month average decrease of 21.4% but below the 12-month average decrease of 6.30%.
Total Food sales increased by 3.6% versus May 2019, when they had increased by 0.2%. This is below the 3-month average growth of 5.0% but above the 12-month average growth of 2.9%. The 3-month average slipped below the UK level of 5.6%, while the 12-month average remained above the UK's levels of 2.1%.
Total Non-Food sales decreased by 53.2% in May compared to May 2019, when they had decreased by 7.0%. This was broadly in line with the 3-month average decline of 51.3% but below the 12-month average decline of 14.7%.
Adjusted for the estimated effect of Online sales, Total Non-Food sales decreased by 33.0% in May versus May 2019, when they had decreased by 6.4%. This is above the 3-month average decline of 37.6% but below the 12-month average decline of 10.6%. Those are lower than the UK's 3m and 12m Total average declines of 21.8% and 6.4% respectively.
Ewan MacDonald Russell, head of policy & external affairs, Scottish Retail Consortium, said: "Retail sales slumped by a quarter in May as the continued impact of the Covid-19 crisis ratcheted up the pressure on high streets. While the figures were an improvement on April's record low, restrictions on trading are bringing many retailers to the brink.
"Food sales finally returned to growth, although the 3.6 percent rise is unimpressive considering the continued closure of restaurants, pubs, catering and most food to go outlets. Grocery retailers report basket spend is higher than pre-crisis with consumers balancing a larger regular shop with top-ups from local convenience format stores. Retailers still have to manage very significant cost increases from enforcing physical distancing, colleague and customer protection, and increased online deliveries.
"Non-food sales remain very weak, with online sales increasingly important. Games and electricals continue to perform well, and we saw a rise in kitchen appliances as households turn to cooking and home-baking in the absence of eating out. Fashion and footwear sales continue to struggle as school children and office workers don't need to worry about workwear. Large items also performed poorly, at least in part as consumer confidence remains very weak due to uncertainty about employment and the economy.
"The current crisis is forcing retailers who are currently barred from opening to accelerate the move to online and multi-channel sales. When combined with weak consumer demand and confidence there is a real risk of entering a vicious economic cycle where reduced retail, hospitality, leisure, and other sales leads to more pressure on businesses through the supply chain which leads to fewer workers.
"Increased unemployment will exacerbate this further. It's therefore essential we have a clear and unambiguous indicative timetable for high streets re-opening, a clear plan so shoppers can travel to and shop safely in town and city centres, and a short term economic stimulus package to encourage consumers to start shopping again."
Paul Martin, partner, UK head of retail, KPMG, added: "The latest data provides another worrying set of results for Scotland's retailers, with like-for-like sales down more than 19 percent, but there is a glimmer of hope for the industry when you compare it with April's record low of 32.2 percent. The food sector is understandably holding its own, but the focus now shifts to the hundreds of independent and chain non-food retailers preparing to open their doors as restrictions ease.
"In recent years we were already reporting on shifting consumer habits. The Covid-19 pandemic has accelerated that transformation. For Scotland's retailers, the battle for survival is far from over. With the safety of employees and customers at the forefront, retailers will need to gradually rebuild footfall and takings with innovative public health measures and a margin enhancing sales strategy. June could become a crucial month as the sector, and consumers, come to terms with a very different looking High Street."
Read all of our articles relating to COVID-19 here.