Senior leaders gather in Glasgow to commit to action on inclusive growth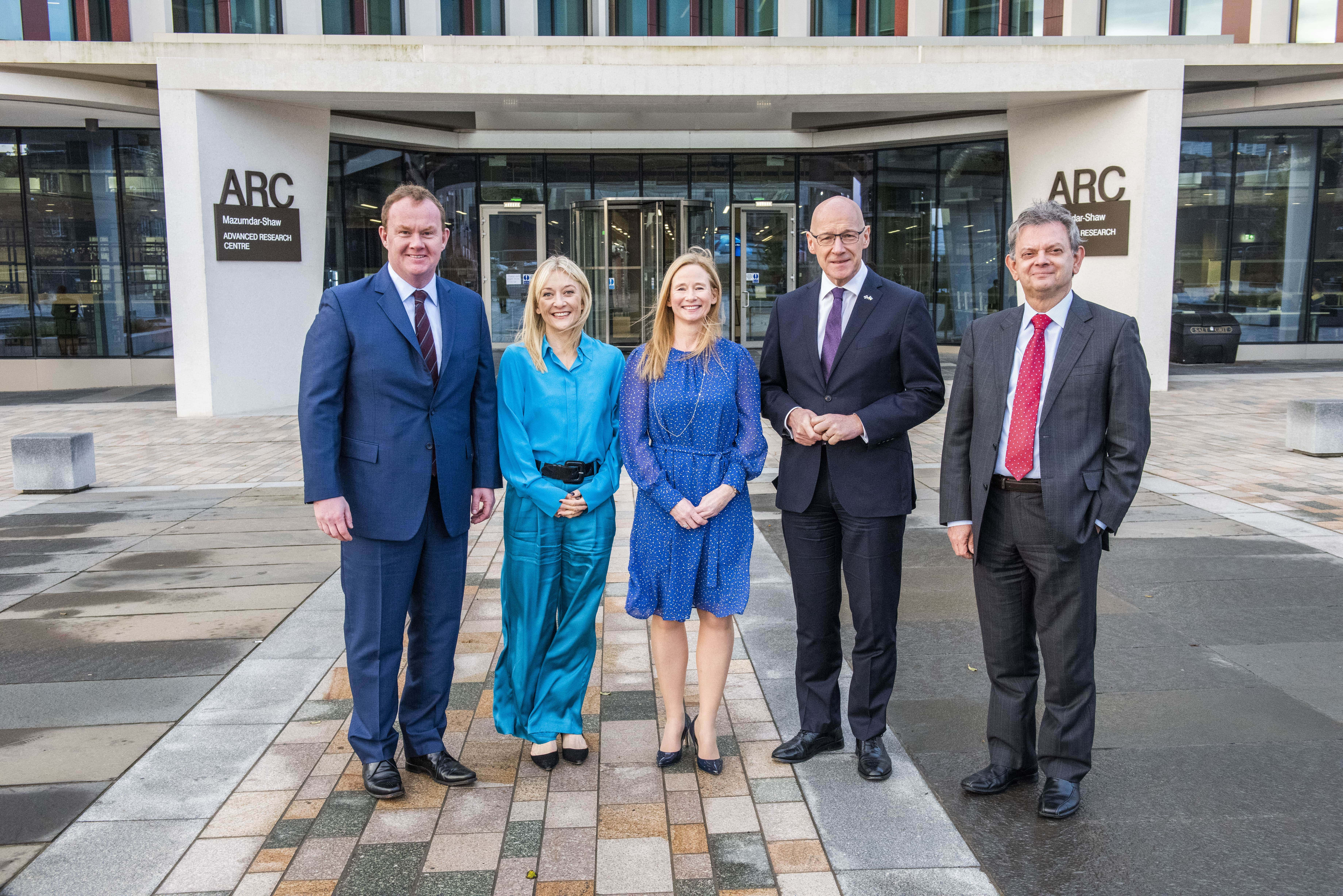 Senior leaders across Scotland's private, public, academic and third sectors gathered at the University of Glasgow yesterday to discuss and commit to practical actions their sectors and organisations can take to contribute to sustainable, inclusive economic growth.
Hosted by Deloitte and supported by the University of Glasgow, Shaping Scotland's Future Economic Landscape aims to facilitate constructive discussion between senior executives and decision-makers about progressing inclusive growth and empower them to take positive action. Deputy first minister, John Swinney MSP will deliver a keynote address at the event.
Speaking at the event, Angela Mitchell, senior partner for Deloitte in Scotland, said: "At Deloitte we've seen the huge ambition in Scotland to drive inclusive growth, and we recognise our responsibility to turn that ambition into action. We are very pleased to be able to convene a discussion today between senior leaders across the private, public, academic and third sectors, which will bring together a range of perspectives, and ultimately lead to better collaboration and more innovative thinking in our collective approach to creating a fairer, more sustainable and successful Scotland for everyone."
---
---
Attendees will take part in breakout sessions, each focusing on one of the five pillars of the government's National Strategy for Economic Transformation for Scotland (NSET):
Entrepreneurial People and Culture
New Market Opportunities
Productive Businesses and Regions
Skilled Workforce
A Fairer and More Equal Society
The breakout sessions will be followed by a feedback discussion including all attendees, where each group will share what they have discussed and any actions they have committed to taking.
Prof. Sir Anton Muscatelli, principal and vice-chancellor of the University of Glasgow, added: "We are pleased to be hosting today's event at our Mazumdar-Shaw Advanced Research Centre (ARC), the new creative and collaborative heart of research within the University of Glasgow.
"The ARC was designed specifically to break down organisational barriers to stimulate collaboration, bringing together our world-class researchers to work across disciplines, with industry and wider civic society.
"Today's event very much represents this new style of collaboration and we thank Deloitte for working with us. We very much look forward to the discussion, and to the continued collaboration that will result from it."
Deputy first minister of Scotland, John Swinney, commented: "The current economic upheaval is causing difficulties across the economy and society, with the Scottish Government doing what it can, within its current powers, to provide support.
"These challenging conditions underline the need to transform Scotland's economy. We are doing this by fully embracing the opportunities of the transformation to Net Zero, building economic resilience and ensuring that our education and skills systems help everyone play their part in driving change.
"The National Strategy for Economic Transformation provides the impetus to take this work forward and today's event, facilitated by Deloitte and the University of Glasgow, can be a further catalyst for action."