St James's Place reports record level of funds under management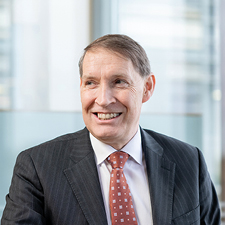 Wealth management business St James's Place has reported a record level of funds under management in the final quarter of last year despite lower net inflows.
In an update on the three months to December 31, St James's Place said its closing funds under management increased by 11% to a record £129.3 billion.
Net inflows were down by 6.1% to £2.29bn, including the St James's Place's pension funds, which had net inflows of £1.67bn.
Established in 1991, St James's Place has become one of Britain's biggest wealth managers. It offers services to investors who have between £50,000 and £5 million in non-property wealth to invest.
Andrew Croft, chief executive and founder, said: "In the final quarter of what can only be described as an extraordinary year for individuals, families, business and broader societies across the world, I am pleased to report that St James's Place delivered another robust set of new business results."
He added that the firm continued to achieve "strong retention of client investments in spite of the unprecedented external conditions, resulting in net inflows of £8.25bn, representing 7% of opening funds under management".
St James's Place maintained a loyal customer base with client retention for the year rising to 96.4%, up by 0.4% on the previous year.
He added: "Whilst the current lockdown restrictions remain in place, the operating environment will continue to be challenging. However, the quality of the Partnership and the strength of our client proposition, together with the resilience of the St. James's Place community, underpins our confidence in the medium to long-term growth prospects of our business."
Shares in St James's Place closed up 8p, or 0.7%, at £12.01.