St James's Place Wealth Management assets hit record £140bn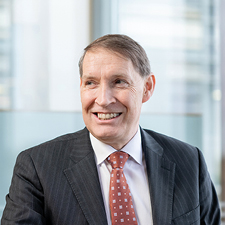 Wealth management firm St James's Place has increased its assets to a record £143.8 billion in the first half of this year.
Announcing its first half results for 2021, the firm reported net inflows of £5.5bn which caused its total funds under management to soar. St James's Place also posted gross inflows of £9.2bn compared to the £7.3bn reported in the first half of 2020.
The firm has also announced an interim dividend of 11.55 pence per share, representing 30% of the company's prior full-year dividend.
---
---
Andrew Croft, CEO, said he was "very pleased" to report a strong set of new business and financial results for the first six months of the year.
He added: "Growth in new business and funds under management has resulted in strong growth in income whilst 'controllable' expenses for the six months are modestly lower than in the first half of 2020 reflecting the phasing of our planned cost growth towards the second half of the year. The combination of the income and expense outcomes has resulted in a strong financial result, with the underlying cash result of £189.3 million, up strongly on the prior period.
"During the first half, we added a net 139 advisers through resuming activity in both experienced adviser recruitment and Academy graduation. Having grown the Partnership by 3.2% during the first half, we are well-positioned to support even more clients with their long-term financial planning goals going forward.
"The impact of the pandemic on the timing and value of flows in 2020 and 2021 will naturally result in a variable pattern of year on year growth and normal phasing of business. Taking this into account together with a strong start to July, we anticipate a rate of gross inflow growth for the second half of around 20% despite strengthening comparatives in the latter part of the year."
He concluded: "Although there remains inherent uncertainty in the operating environment as the UK and the world at large continues to navigate the pandemic, the results we have announced today show we have made an encouraging start against our 2025 ambitions."