STC INSISO expands into larger headquarters and opens new training facility
Aberdeen-based problem-solving company STC INSISO has moved into new headquarters, doubling its space after significant business growth over the last 12 months.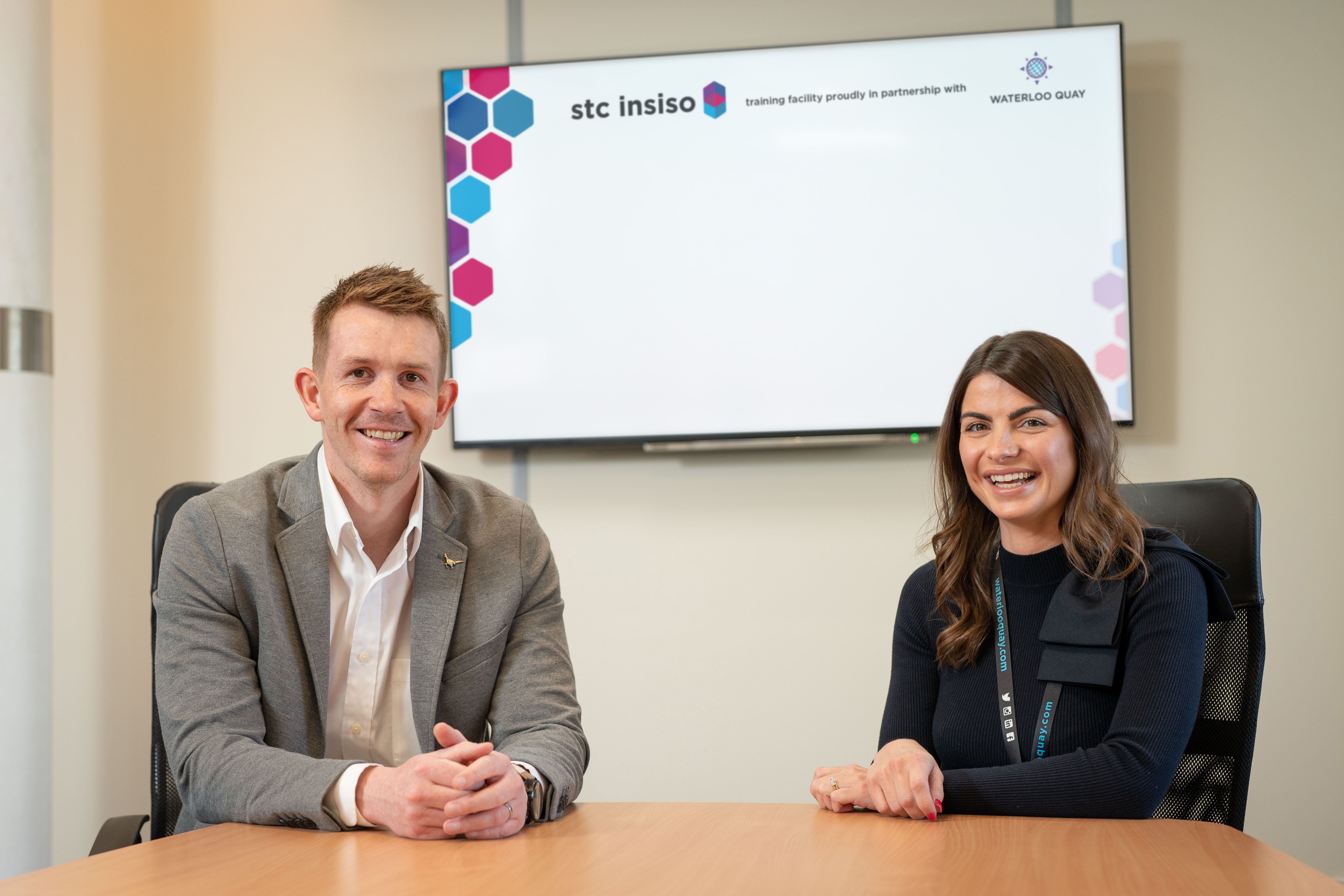 The expansion also brings the launch of their new onsite training facility.
The training facility, in partnership with Waterloo Quay properties includes a large delivery room, three breakout rooms and a high-quality audio-visual suite as well as a delegate registration facility, parking and an onsite catering option from The Key.
---
---
STC INSISO has launched this new training centre as part of their growth strategy for the newly restructured 'People' development function which has been core to the business since it was founded in 1998. There will be a particular focus on running a newly expanded COMET suite of Training which now combines the proactive and reactive elements of incident investigation and root cause analysis, ECITB accredited Supervisory programmes, and Management Academies.
The new headquarters for STC provides the growing business with larger open-plan offices and will allow for additional technical development recruitment which will assist with core product growth and delivery of new and larger contracts.
The business growth has also created further job opportunities including three new hires, marketing manager Louise Garden, and two sales and marketing coordinators Holly Bruce and Daniel Brown who have joined this month, bringing the headcount of the team up to 28.
Mark Rushton, CEO at STC INSISO, said: "We are delighted to be expanding both our physical premises and business, providing us the space for us to continue our growth plans for this year and beyond. The training facility provides a fantastic opportunity for delivering of a suite of business performance training in an optimum environment. It enables our specialist team to handle all aspects of clients' training from an admin, logistics, delivery, and certification perspective.
"It's also an exciting time for the business as we welcome three new members to the team as we continue to strengthen our offering."
Freya Winter, operations director at Waterloo Quay Properties, commented: "It's exciting for us to be teaming up with STC Insiso to create a new training facility which is already proving attractive to the businesses based here and to a range of 3rd party clients. We have ambitious growth plans for the partnership, and are delighted to see confidence returning to face-to-face courses and workshops."