Top Scottish financial advisers revealed in Experian M&A Review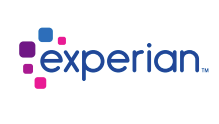 Experian has announced its top financial advisers in Scotland with the release of its 2020 United Kingdom and Republic of Ireland M&A Review.
Experian said that M&A activity in Scotland significantly impacted by the COVID-19 crisis and experienced its worst year on record according to its latest figures.
A total of 275 deals were recorded, almost 50% down on 2019 figures, and 66% down on the record highs of 2018. By value, Scotland's deals were worth £4.9bn in 2020, a 48% decline from the £9.5bn recorded in 2019.
The impact of the virus was most apparent in the volume of small cap deals recorded, down 79% on the previous year. The mid-market appeared slightly more resilient, recording a decline in both volume and value of 23%, while large deals fared better, with a 15% fall in volume, from 13 deals in 2019 to 11 in 2020.
The review also revealed that Scotland accounted for 1.4% of all UK deal value and 4.69% of deal volume.
On Monday, Scottish Financial News reported that Anderson Anderson & Brown (AAB) topped the listing as one of Scotland's top financial advisers having retained their place from 2019 after advising on 25 deals.
BDO ranked second in the listing, with 13 deals and RSM came third with seven.
Belfast-based HNH Partners came in fourth place with six deals and EY followed in fifth place with five deals.
Coming in at number six in the listing, is Azets with five deals included in the review, Benchmark International followed at number seven also with five deals.
Cenkos Securities ranked at number eight, Jefferies came in at ninth place and Peel Hunt was listed in tenth place.
Experian said that the outlook for Scotland's M&A market remains challenging as lockdown restrictions are once again extended.
Commenting on the listing, Craig Martin, head of transaction services for BDO Scotland, said: "We started 2020 with a very full pipeline of transactions indeed and despite the obvious headwinds from March onwards, we saw a number of those deals completed, particularly within the tech, healthcare and renewables sectors. The availability of capital, particularly from private equity, was a key feature and driver of activity as volumes started to build in the latter half of the year.
"As we move into 2021, while there are inevitably going to be challenges ahead, the short to medium term outlook for M&A activity in Scotland remains very positive indeed."
Angela Toner, partner at RSM, added: "After the initial shock of Covid-19, the deals market in Scotland has recovered well; and in some ways exceeded expectations with the levels of activity. Despite the pandemic, high profile transactions such as the Calnex' IPO, the first AIM listing in Scotland since 2018, got over the line.
"The threat of capital gains tax increases at the forthcoming UK Budget and consolidation in the wealth management and IFA sectors is driving activity for our specialist teams. Due to this increased activity, we've recruited and expanded our team as our 2021 pipeline looks good."