TowerBrook Capital invests in Glasgow EV charging firm Envevo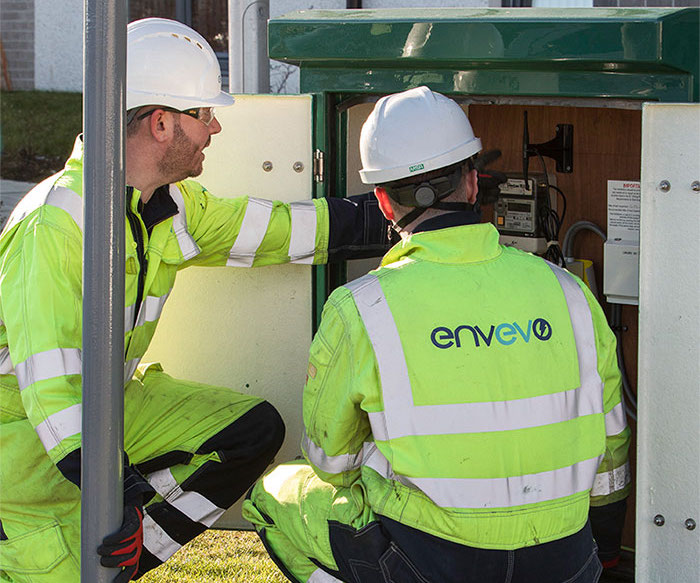 International investment firm TowerBrook Capital Partners has invested an undisclosed amount in Envevo, an EV charging points design and installation firm catering to B2B clients.
Founded in 2019, Glasgow-headquartered Envevo covers the full project lifecycle from conception and design to construction and project management, providing turnkey engineering solutions to operators of forecourts and motorway services, private settings such as hotels and car parks, and other customers including fleet depots.
Envevo's unique proposition, diversified client base, and strong management team make it well-positioned to capitalise on opportunities as the UK moves towards decarbonisation.
---
---
TowerBrook's impact strategy builds on the firm's capabilities as a leader in responsible ownership and impact investing. TowerBrook has been certified as a B Corp and has experience in delivering improved ESG performance across its private equity and structured opportunities (TSO) portfolios. The investment is one of the first for TowerBrook's dedicated impact strategy, which aims to generate specific measurable social or environmental impacts while delivering market returns.
Michael Kennedy, CEO of Envevo, said: "We are delighted to announce our partnership with TowerBrook Capital. Over the past four years Envevo has established itself as a market leader in the EV and renewables sectors and this new partnership will allow us to accelerate our business plan and capitalise on all the opportunities as the UK moves towards decarbonisation.
"We are looking forward to working with TowerBrook Capital and their team to complement the existing management structure in place at Envevo. Their support will allow us to continue to grow at scale and ensure we continue to support the acceleration to net zero.
"Finally, as TowerBrook Capital replace BW Ventures LLP, we would like to thank them for their contribution over the last four years."
Graeme Williams, head of corporate finance M&A for Scotland at KPMG UK, said: "This is a landmark moment for Envevo, and we're delighted to have worked with them on the deal.
"We're seeing increasing demand from investors in future facing businesses which are actively introducing technologies which can benefit society and the planet, and this is another great example of a Scottish business doing just that."
Gordon Holmes, chief investment officer of TowerBrook, said: "We are excited to announce our partnership with Envevo, one of the first investments in our dedicated impact strategy.
"Envevo is a high-quality business with a compelling business model that is helping to drive the increased uptake of electric vehicles across the UK, encouraging the use of greener energy and reduction of carbon emissions.
"We are thrilled to support a business like Envevo, with its unique proposition, diversified client base and strong management team, as it seeks to accelerate its already impressive growth."