TSB sees profits before tax reach £102.9m in first half of 2022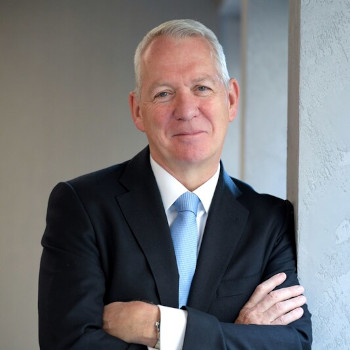 TSB Bank plc announced its 2022 half-year results reporting a £102.9 million statutory pre-tax profit for H1.
TSB's statutory pre-tax £102.9m profit increased from £42.9m for the same period in 2021. This comes during an economically challenging time for many of its customers.
Commenting on the results, Robin Bulloch, TSB's CEO, said: "This represents another strong set of results for TSB. The past six months have been incredibly challenging for many people across the UK, and I am deeply grateful to all TSB colleagues for helping customers continue to have Money Confidence during this time.
---
---
"We've invested in improving the customer experience, pressing ahead with our programme of branch upgrades and further developing our digital offer, as well as continuing to offer a strong mortgage proposition – all of which has contributed to sustainable balance sheet growth and improved profitability.
"As we move through the second half of the year, our focus continues to be driving growth across our business and making sure that TSB is the bank of choice for more customers for more of their financial needs."
Financial results for first half 2022:
TSB reported a statutory profit before tax of £102.9 million, compared to £42.9 million profit in H1 2021.
Total customer lending at £37.9 billion increased by £0.5 billion (+1.4%) in H1 2022 (£2.4 billion: +6.7% year-on-year), with growth driven by mortgages.
Customer deposits at £35.3 billion decreased by £0.7 billion (-1.9%) in H1 2022 (£0.3 billion: -0.7% year-on-year), reflecting an increase in consumer spending after the easing of Covid-19 restrictions.
Total income of £523.3 million (H1 2021: £471.6 million) was driven by higher customer lending balances as well as higher income from increased card spending post-Covid restrictions. Our net interest margin has increased to 2.47% (H1 2021: 2.44%) as margins earned on customer deposits have increased, partially offset by lower margins on new customer mortgages written.
The reduction in operating expenses to £386.0 million (H1 2021: £405.7 million) reflects lower resource, property and marketing costs. TSB's cost-to-income ratio was 74% (H1 2021: 86%).
Credit impairment charges of £17.9 million represent a decrease of £6.7m compared to H1 2021. The H1 2022 charge reflects an improved outlook, with lower unemployment and house prices holding. However, this is partially offset by the potential impact of higher interest rates and inflationary pressure on consumers.
Additional restructuring costs of £8.2 million relate to branch closures and associated restructuring, as set out in November 2021. There is a £9.0 million increase in the provision for estimated charges relating to the treatment of some customers in arrears.
The balance sheet remains resilient, with a Common Equity Tier 1 ratio of 15.9% and Liquidity Coverage ratio of 155%.