UK business confidence soars to record high, says Deloitte
Business sentiment has surged to an all-time high, according to Deloitte's latest CFO survey.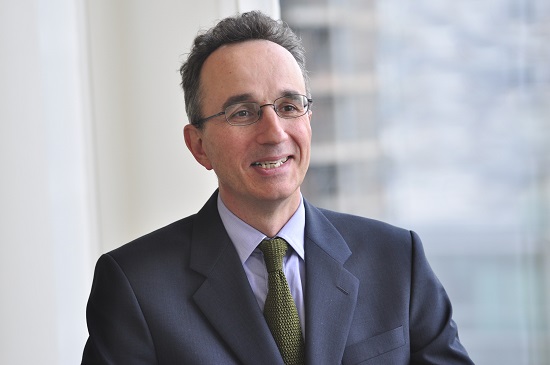 The Q4 2019 survey, which took place immediately after the December UK general election, showed the largest increase in confidence in its 11-year history.
The Deloitte CFO Survey gauges sentiment amongst the UK's largest businesses. 119 CFOs participated in the latest survey, including CFOs of 26 FTSE 100 and 46 FTSE 250 companies. The combined market value of the UK-listed companies that participated is £695 billion, approximately 27% of the UK quoted equity market. The latest survey ran between 16th December 2019 and 6th January 2020.
Overall, 53% of CFOs said they are more optimistic about the prospects for their company than they were three months ago, up significantly from just 9% in the Q3 2019 survey and reaching the highest level ever.
CFOs also feel increasingly positive about revenues and risk. 53% said they expect revenues to rise in the coming 12 months, up from 18% in Q3.
Only 34% now feel there is a high or very high level of uncertainty facing their business, a stark contrast to the previous quarter's total of 62%.
As such, risk appetite has risen to its highest level since Q4 2015, with 31% saying now is a good time to take risk onto their balance sheets, up from 7% in the previous quarter.
A total of 38% of CFOs expect UK corporates to increase capital expenditure in the next 12 months, up from only 6% in Q3, representing the highest percentage since Q3 2015. Hiring expectations also jumped to their highest level since Q4 2015, with 27% of CFOs expecting hiring to increase in the next year (3% in Q3).
Brexit had been the biggest concern for CFOs since the EU referendum, but dropped to third place in Q4 2019.
Rating risks on a scale of 0-100, weak demand in the UK took over as the largest risk at 57, down from 62 in the previous quarter. This was followed by geopolitical risk at 56, down from 59, and the effects of Brexit at 54, down from 66. A total of 66% of CFOs expect the overall environment for business to deteriorate as a result of the UK's departure from the EU, down from a high of 83% in Q2 2019 and 76% in Q3. Those who expected a long-term improvement for business as a result of the UK leaving the EU rose from 8% to 18%.
Ian Stewart, chief economist at Deloitte, said: "The fog of uncertainty that has lingered over the UK since the 2016 EU referendum is lifting. CFOs' perceptions of external uncertainty have fallen from one of the highest ever readings to near-average levels, and they are beginning 2020 with sentiment levels that would have been unimaginable at any time in the last three years."
Expectations for higher interest rates increased in Q4. Only 19% expect the base rate to be lower than its current level, down from almost half of all CFOs in Q3. 30% now expect the base rate to be higher than the current level in 12 months, up from 16%.
Richard Houston, senior partner and chief executive of Deloitte North and South Europe, added: "It is very encouraging to see such a dramatic uptick in business confidence. The big question is to what extent positive expectations for revenues, spending and hiring, translate into an actual strengthening of corporate activity in 2020."