UK GDP rose by 1.0% in final quarter of 2021
UK gross domestic product (GDP) is estimated to have increased by 1.0% in the final quarter of 2021, according to the latest statistics published by the Office for National Statistics (ONS).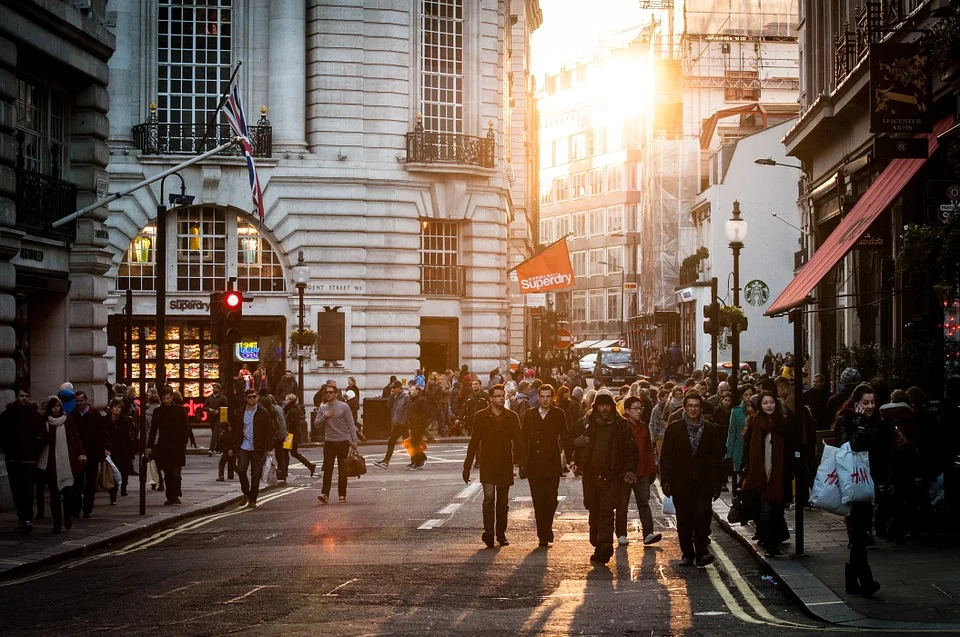 The figure follows a downwardly revised 1.0% increase in Quarter 3 (July to Sept).
In output terms, the largest contributors to this quarterly increase were from human health and social work activities driven by increased GP visits at the start of the quarter, and a large increase in coronavirus testing and tracing activities and the extension of the vaccination programme.
---
---
In Quarter 4 2021, excluding non-monetary gold in net trade, household consumption made the largest positive contribution to growth.
The level of quarterly GDP in Quarter 4 2021 is now 0.4% below its pre-coronavirus level. Monthly estimates published today show that GDP fell by 0.2% in December 2021 but is at its pre-coronavirus level.
GDP increased by an estimated 7.5% in 2021, following a 9.4% fall in 2020.
Martin Beck, chief economic advisor to economic forecaster EY ITEM Club, said: "GDP fell by a surprisingly modest 0.2% month-on-month (m/m) in December following the emergence of the Omicron variant.
"Though there were no economically meaningful restrictions imposed, there were significant falls in output in sectors such as accommodation and food (-9.2% m/m) and art and recreation (-4.4% m/m), as consumers restricted social contact and large numbers of people were forced to isolate. But the drag from social consumption sectors was mitigated by higher health output (+2.4% m/m), following a rise in COVID-19 testing and vaccinations, and another strong gain in construction output (+2.0%).
"December's fall in output limited quarter-on-quarter (q/q) GDP growth in Q4 to 1.0%, keeping the quarterly measure of GDP just below its pre-pandemic level. On the expenditure side, consumer spending and net trade were the strongest contributors to growth in Q4, though the latter was largely due to volatile flows of non-monetary gold.
"High-frequency data suggests that social consumption has recovered in recent weeks, as COVID-19 case numbers have gone down. But while the downside risks from Omicron have receded, the recovery now faces the more conventional economic challenge of high inflation. And with consumers facing the biggest squeeze on spending power in more than a decade, the EY ITEM Club expects GDP growth to be much slower in 2022 than the upwardly revised 7.5% rate recorded in 2021."
Kevin Brown, savings specialist at Scottish Friendly, added: "The UK economy lurched back into reverse in December as consumers had already began their Christmas spending in earnest and tighter restrictions were back in place as fears rose over Omicron rose.
"It marks a disappointing end to a year that saw the UK economy grow at its fastest pace for decades. The recovery from the pandemic has been overshadowed by the looming specter of inflation which has spiked sharply as economic output has slowed.
"Households are being warned by the Bank of England that living standards will fall more in 2022 than in any other previous year on record. Rising living costs are squeezing families' disposable income and many will be firmly tightening their belts to try and shore up their finances."
He concluded: "Households are already dipping into savings and rainy-day funds to meet rising living costs, but unfortunately some do not have a safety buffer to fall back on and consumer borrowing could rise at a time when interest rates are on the up.
"The Government is taking steps to try and minimize the impact to consumers of soaring wholesale energy prices, but the outlook for consumer confidence and spending remains weak. This is bad news for businesses and it will no doubt have a destabilising effect on the state of the UK economy."