UK manufacturing industry sees job cuts hit highest level in seven years
The most recent IHS Markit/CIPS Purchasing Managers Index has revealed that the British manufacturing industry's job losses have hit the worst level in seven years.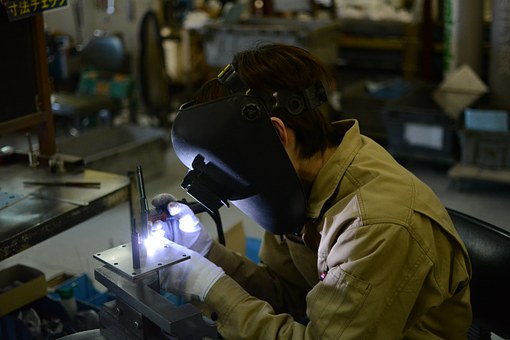 The data revealed that more people lost their jobs in the UK manufacturing sector last month than in any other month for over seven years.
The index revealed that political and economic uncertainty surrounding Brexit, attempts to cut costs and redundancies had all contributed to the increasing loss of employment in the sector.
---
---
Rob Dobson, director at IHS Markit, said: "The pace of job losses also hit a seven-year high as firms sought to reduce overheads in the face of falling sales."
"November saw UK manufacturers squeezed between a rock and hard place as the uncertainty created by a further delay to Brexit was accompanied by growing paralysis ahead of the forthcoming general election."
The manufacturing sector scored a total of 48.9 in November, lower than its score of 49.6 the month before. Any score below 50 indicates that the sector is contracting.
However, market observers may take some relief from the revelation that it beat preliminary figures of 48.3 released for the first time two weeks ago.
The manufacturing sector was struck even further as companies continued to utilise the stockpiles many had built up in preparation for a no-deal Brexit.
However, now that the Brexit deadline has been extended, businesses are making use of the stockpiled supplies and have little need to purchase new products.
Mr Dobson added: "Destocking at manufacturers and their clients following the latest Brexit delay was a major contributor to the weakness experienced by the sector."
Such conditions meant that new orders declined for the seventh month in a row, an issue which was exacerbated by global trade worried.
Similarly, the drop in new export orders was one of the steepest in the last seven years.
Duncan Brock, group director at the Chartered Institute of Procurement & Supply, added: "A heavy sense of inevitability hung around the sector in November as it continued to suffer the effects of a lethal cocktail of Brexit uncertainty, slowing global growth and an impending general election.
"Inevitably, where new orders fall, jobs are sure to follow and manufacturing employment fell at its fastest pace since September 2012. Firms tried to balance their books by reducing overheads and improving efficiencies quickly, and staff numbers were the casualties."