World's tallest bottle of whisky sells for £1.1m at auction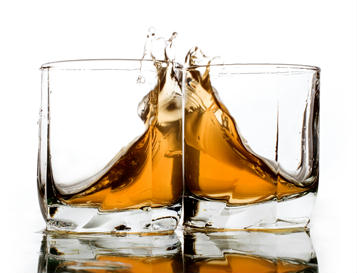 The world's largest bottle of whisky, containing 311 litres of 32-year-old Macallan single malt, has been sold at auction for £1.1 million.
The 5ft 11in tall bottle, called The Intrepid, was bought by an anonymous, international buyer at Edinburgh-based auctioneers Lyon & Turnbull yesterday for £1.1m.
The bottle contains enough whisky to fill 444 standard bottles, The Times reports.
The idea behind The Intrepid came from Daniel Monk, of Fah Mai and Rosewin Holdings, who said it had "always been about more than money".
---
---
He said: "This is a passion project to celebrate the life of my late father, Captain Stanley Monk, who was himself an explorer and achieved many amazing things during his life.
"Today would have been his birthday so it was a perfect date to put The Intrepid up for auction."
Macallan said the bottle was named in honour of the drive and achievements of 11 of the world's most pioneering explorers, who feature on the bottle. These include Sir Ranulph Fiennes, Sir Robin Knox-Johnston, Jamie Ramsay and Karen Darke.