YE Scotland appoints two new ambassadors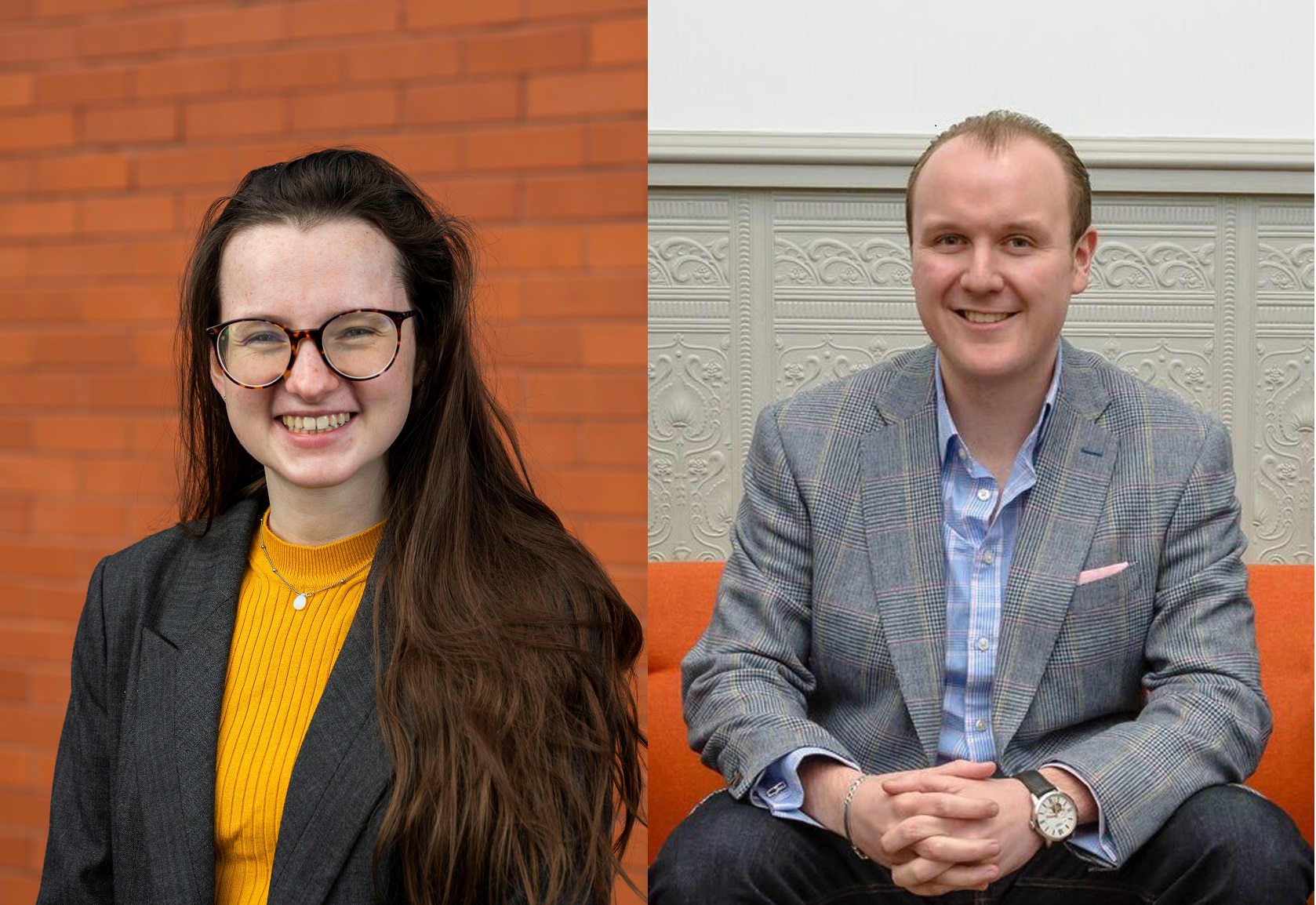 Young Enterprise (YE) Scotland has appointed two young entrepreneurs as its newest ambassadors in its drive to promote enterprise and financial education in Scotland's schools.
Karis Gill, co-founder of Social Stories Club, and Craig Johnstone, the founder of Giglets (a company first conceived as part of YE Scotland's company programme), have been enlisted to add their voices to calls for more entrepreneurial skills to be taught throughout the education spectrum to drive future economic success.
They join Professor Sir Jim McDonald, principal and vice-chancellor at Strathclyde University, Poonam Gupta, CEO of PG Paper, and Peter Proud, CEO and founder of Forrit, as YE Ambassadors. Appointed in 2021, Mr McDonald, Mr Gupta and Mr Proud have helped put enterprise education firmly on the Scottish Government's agenda.
---
---
Enterprise is now integral to the Young Person's Guarantee and post-pandemic demand for enterprise learning with the skills and career options it delivers has grown significantly. In the 2021/22 academic year, YE Scotland saw 24,000 young people accessing its enterprise and financial learning programmes, as demand rose from both schools and colleges. Of these, 1576 young people took part in one of YE Scotland's accredited programmes that can lead to a qualification in entrepreneurial skills.
The role Ms Gill and Mr Johnstone take on is to inspire more schools, colleges and their students to get involved.
Emma Soanes, YE Scotland's chief executive, said: "The Ambassador's role is such an important one for Young Enterprise Scotland. We know the importance and impact of sharing stories; we do this every day, but to have this ongoing support and input is invaluable.
"Our ambassadors' individual and collective experiences illustrate what is possible, and evidence the impact of enterprise learning for people of different backgrounds while offering honesty about the challenges too. They make it real.
"I'm grateful to all our ambassadors and welcome Karis and Craig to the team. I look forward to working together to bring enterprise education to more young people across Scotland."
Ms Gill, who has previously partnered with YE Scotland on its Bridge 2 Business programme, found her career path through enterprise. Severely dyslexic and considered a failure at school, her introduction to enterprise and entrepreneurship came via her parents, giving her "limitless opportunities" for an exciting future.
Commenting on her appointment as a YE Ambassador, she said: "I would have loved to have had the chance to get involved in enterprise activities at school. Through enterprise, there are limitless possibilities.
"Enterprise is exciting, fun, and something to strategize and it was presented to me in this way by my parents. It allowed me, someone unable to engage in school in the traditional way, to bring forward my unique strengths and ultimately it gave me the most versatile of career options. Enterprise saved me."
Mr Johnstone credits YE Scotland for giving him the confidence to embark on his successful entrepreneurial journey. His company Giglets, an online education platform was acquired earlier this year by ILT Education in a seven-figure deal.
He added: "It is a privilege to have been asked to become a Young Enterprise Ambassador and take the organisation's aims and vision for #enterpriseforall into more and more of Scotland's schools.
"Enterprise education provides a unique opportunity for children and young people to foster creativity, innovation and collaboration whilst doing so in an entirely safe environment. It has a crucial role to play in the context of Scotland's short and long-term economic success.
"I know personally, the value of the skills that can be developed through enterprise learning including communication, problem-solving, teamwork, creative and presentation skills – all of which link to many curricular areas such as Health & Wellbeing, Literacy, Numeracy, Social Studies, Expressive Arts and Technologies, while placing learning in real life contexts."
Ms Gill and Mr Johnstone will be formally introduced to YE Scotland's supporters at the Ambassadors Dinner on 9 November 2022, which includes presentations, an interactive panel discussion and closing remarks from Deputy first minister, John Swinney.