abrdn New Dawn Investment Trust Plc sees NAV total return drop by 11%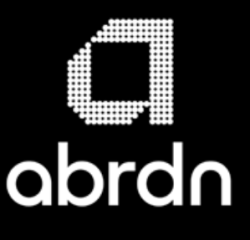 The abrdn New Dawn Investment Trust Plc has seen its net asset value (NAV) total return drop by 11.0%.
The NAV drop is in line with the company's benchmark MSCI All Countries Asia Pacific ex Japan Index (Sterling adjusted) total return of 9.2%.
The trust's share price to the year ended 30 April 2022, also dropped to 11.8%. Total dividend per ordinary share for the 12-month period was 4.3p, the same as in 2021.
Donald Workman, chairman of the trust, said that 2021 was a "challenging year for the company" as Asia experienced a resurgence of infections from more transmissible Covid-19 strains, amid the pandemic that is now into its third year.
---
---
He said: "In contrast to many Western countries, which moved towards living with Covid-19 and re-opened their economies, mobility curbs and lockdowns remained a feature across Asia. Pandemic-related disruption continues to impinge on global supply chains. With global demand starting to recover, commodity prices were already rising when the Russian invasion of Ukraine in February added to the pressure. Evident growing inflation risks led major central banks to shift their policy stance, with the US Federal Reserve leading the way in interest rate increases.
"The company's performance reflected this testing environment, with the share price and net asset values falling by 11.8% and 11.0% respectively on a total return basis. This compared with a fall of 9.2% in the benchmark MSCI All Countries Asia Pacific ex Japan Index.
"Notably, China and parts of Southeast Asia were key contributors to relative returns, as compared to weakness in Australia, India and South Korea. While the performance for the year is disappointing, it is reassuring to note the company's longer-term performance record with both the NAV and share price total returns outperforming the benchmark over three and five years.
"This underlines the benefit of investing in high quality companies with a real competitive advantage, sound financial management and good corporate governance."
He continued: "Fears about rising interest rates have led some investors to move away from growth stocks and towards a more value-orientated strategy. However, the Investment Manager remains focused on quality and seeking out companies with sound fundamentals. The benefits of an active investment approach are clear when there is increased market volatility. It can throw up opportunities as well as enable investors to sidestep parts of the market that are most exposed to risks and uncertainties."
Commenting on the outlook, James Thom and Xin-Yao Ng, investment managers of abrdn New Dawn Investment Trust, added: "We expect Asian markets to remain volatile in the shorter term given the prevailing stress points of high inflation, the war in Ukraine and monetary-policy normalisation.
"Further, although most of Asia is moving towards living with covid, importantly China continues to pursue its zero-covid policy with significant implications for its economy. It remains to be seen when China eventually reverses this policy, but in the meantime the economy is going to need continued policy support in order to achieve the 5.5% GDP growth target for 2022."
They concluded: "We remain positioned around structural growth themes such as domestic consumption, technology and green energy. Indeed, many of the Company's holdings in these areas now look even more attractive given the recent sharp rotation away from growth stocks. As always, our focus is on quality companies with strong balance sheets and sustainable earnings prospects that can emerge stronger in tough times."