abrdn sees profits hit £1.15bn in 2021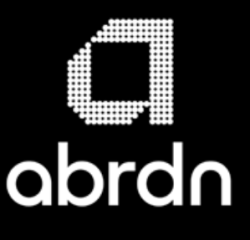 abrdn has reported a 6% rise in profits before tax with figures reaching £1.15 billion in 2021.
Adjusted operating profits rose to £323m, an increase of 47% from the £219m reported in 2020. Total assets under management and administration also increased by 1% to £542bn.
The board has maintained its dividend at 14.6 pence per share.
In its 2021 report, the firm said it had delivered improved operating leverage with cost/income ratio of 79%, benefitting from a 1% reduction in adjusted operating expenses due to focus on cost management.
abrdn also highlighted that its adjusted capital generation increased by 40% to £366m, reflecting a strong profit performance.
Stephen Bird, chief executive officer, hailed 2021 as its "reset year". He said throughout 2021 the firm set out a clear strategy for how it would create long-term sustainable growth and arrest the decline in revenue. He added that he was "very pleased to report strong progress for this first year of our three-year plan".
Mr Bird continued: "For the first time since the merger, we have reported an increase in revenue for the full year – as well as an improved cost/income ratio of 79%, and a 47% increase in adjusted operating profit. We remain focused on delivering compound annual revenue growth in the high single figures. This will enable us to exit 2023 with a cost/ income ratio of around 70%.
"Strategically, we have made huge strides forward. We have simplified and extended the relationship with our largest client, Phoenix. We have successfully rebranded as abrdn which gives us a unified global identity and purpose."
On the outlook, Mr Bird added: "Clearly, markets are volatile right now. Geopolitical risk and inflation are rising and there remains an element of uncertainty about the pace at which different economies are recovering from the impacts of the COVID-19 pandemic.
"We benefit from a strong capital position enabling us both to continue to invest in the business and return money to shareholders. This balance underpins our ability to create long-term value for shareholders."