Bank of Scotland owner Lloyds to offer £3m to each HBOS Reading scam victim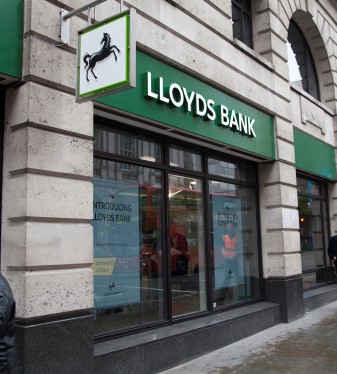 Bank of Scotland owner Lloyds Banking Group is close to agreeing a compensation deal for victims of the Reading HBOS scandal.
After mounting pressure from small business representatives and the Financial Conduct Authority, it has been reported that the banking giant has agreed to offer victims of the fraud £3 million each, if they agree to withdraw from the redress process.
The Reading scam involved bankers and putting large numbers of small and medium-sized firms out of business. Six people were jailed in January 2017 for the scandal. The fraud occurred before Lloyds rescued HBOS in 2009.
Lloyds has been engaged in discussions with a panel led by Sir David Foskett, an independent group that oversees a compensation scheme, the all-parliamentary group on fair business banking, and SME Alliance, about facilitating payments to victims, The Times reports.
---
---
Victims are likely to be offered a £250,000 interim payment if they stay in the Foskett process, or a £3m payment to leave. It is unknown how many people will accept this offer, but Lloyds expects to be left with an additional bill costing hundreds of millions of pounds.
The bank, which is expected to pay the tax on each settlement, recorded a £600 million provision in February in relation to the affair.
A spokesperson from Lloyds Banking Group told Scottish Financial News: "We remain extremely sorry to all the customers who were impacted by the crimes committed at HBOS Reading and our intention has always been, and remains, to provide fair and generous compensation to those impacted by the fraud.
"We have been engaging with Sir David Foskett and his Panel, along with other stakeholders, as the Panel considers how best to speed up progress with assessing customer cases. We believe the Panel's changes to the process will achieve that aim. We are committed to continue co-operating fully with the Panel as the Re-review progresses."