BDO: Business leaders in Scotland call for tax change
Business leaders in Scotland have called for the government to replace Business Rates with an online sales tax similar to Digital Services Tax, according to a new poll conducted by accountancy and advisory firm BDO LLP.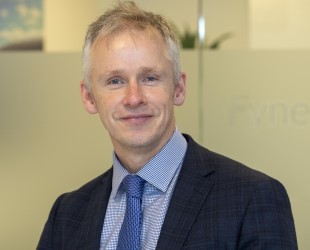 A significant majority (81%) of Scottish respondents indicated that with businesses moving more towards online trading, a trend that has increased during the coronavirus pandemic, much-needed revenue should be raised by taxing online sales.
Replacing Business Rates with an online sales tax is not the only area where respondents would like to see the government introduce changes. When asked what should be the top priority for government spending until 2025 once COVID-19 support measures are withdrawn, nearly three-quarters (71%) opted for 'boosting businesses and jobs'.
Opinions are divided on how the government can support the younger generation who are likely to bear the brunt of the post-COVID debt, with over a third (38%) hoping that Inheritance Tax (IHT) will be simplified to help the older generations pass on their wealth. Instead, the priority for over one in four (29%) would be to build more affordable homes for first time buyers.
In contrast, just 4% believe nothing should be done to support younger generations as the financial system is already fair.
Meanwhile, given the economic impact of COVID-19, almost three quarters (69%) of Scottish business leaders believed the government should have sought to extend the Brexit transition period beyond 31 December 2020, higher than the overall picture where 58% of total respondents believed there should be an extension.
Martin Bell, head of tax at BDO LLP in Scotland, said: "Business leaders are looking for the government to show that it will deliver on its promise in March to make the economy prosper as we move out of the initial reactive phase of responding to COVID-19. Of course, the Chancellor could not then have known the true impact of COVID-19.
"It is clear from the survey that business leaders are focused on the future. While the majority believe boosting business and jobs should be a top priority, there is definitely also a concern about the consequences of the Brexit transition period ending in just over six months at a time when the UK and global economies are recovering from a massive shock.
"There is widespread consensus that digital companies should pay more tax on their online sales in order the help the economy recover. A major challenge will be how to achieve that while also encouraging ongoing innovation. The government will need to carefully consider its next steps."
Read all of our articles relating to COVID-19 here.