CBI/KPMG: Productivity key to realising Scotland's economic potential
Scotland's decades-long struggle with sluggish productivity is holding back its economic potential, a new report from the CBI and KPMG warns.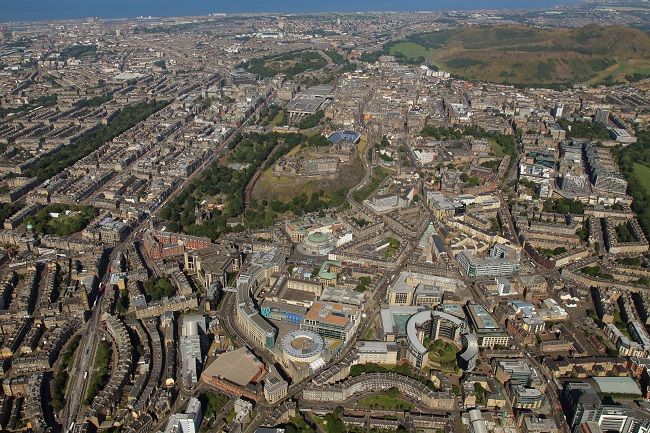 The second edition of the annual CBI/KPMG Scottish Productivity Index arrives as Scotland continues to battle against the worst economic crisis faced in living memory.
Speaking at the launch of the report, Tracy Black, CBI Scotland director, said: "While the coronavirus crisis has undoubtedly thrown up a number of new challenges for business, particularly in the hardest-hit hospitality, leisure, retail and tourism sectors, it has also shone a light on the fault lines lying beneath Scotland's economic performance. We simply can't afford to let this moment pass by without reflecting on the structural weaknesses holding Scotland back from realising its full economic potential.
---
---
"By addressing long-term productivity challenges, we can start to build a sustainable recovery from Covid-19 and also look ahead to the kind of economy we want for Scotland. It should be led by high tech, sustainable growth, and green infrastructure with a highly skilled, well-paid and flexible workforce that's ready to compete with the best. That will also result in improved resilience for the future. By fixing the fundamentals of Scotland's economy we can ensure we are in the best shape possible to weather any storms that lie ahead."
She added: "The coronavirus crisis has undoubtedly made comparison extremely difficult. Overall, the picture remains broadly the same, with Scotland trailing some way behind when it comes many to key productivity measures. But there are reasons to be optimistic about 2021: with progress continuing in some areas, particularly across education and digital indicators, and an effective vaccine approved for widespread use. How optimistic will depend on learning lessons from 2020 and our commitment to building back better than before."
Catherine Burnet, KPMG's Scotland regional chair, said: "Tackling the productivity conundrum is a long-term ambition for Scotland. In the last twelve months, the challenges we've faced have demonstrated that the country's workforce is entrepreneurial, innovative and flexible. Meanwhile, business leaders have demonstrated incredible engagement and an ability to adapt and manage profound change. While the country grapples with the Covid-19 pandemic, underlying challenges and complexities can often be pushed down the agenda. But the business community has shown that it is ready to start tackling head-on the issues that have slowed the success of our economy.
"We all acknowledge that the next year will present obstacles to growth on an unprecedented scale, but by working together, for better, and recognising that the challenges are universal, we can tackle both the short-term and long-term issues head-on – from building back from Covid to boosting productivity, and addressing climate risk with clearer, bolder ESG strategies. In 2021, we have an opportunity to deliver more productive growth built on a strategy centred on wellbeing, skills and equity."
Mairi Spowage, deputy director of the Fraser of Allander Institute, said: "Long before the Covid-19 pandemic hit, the Scottish economy was locked in a persistent battle with fragile growth. The best way to address that issue, and ultimately unlock Scotland's economic potential, is to utilise the broad range of fiscal and policy levers available to promote widespread productivity gains. Unpacking these levers into the kind of indicators outlined in this index is a helpful way to communicate modes of action for both government and business audiences and to benchmark progress."